Skip to content
Skip to navigation
Fashion & Style
6 Trends We Can Learn From Lady Gaga
by Chloe Wilshere, Content Creator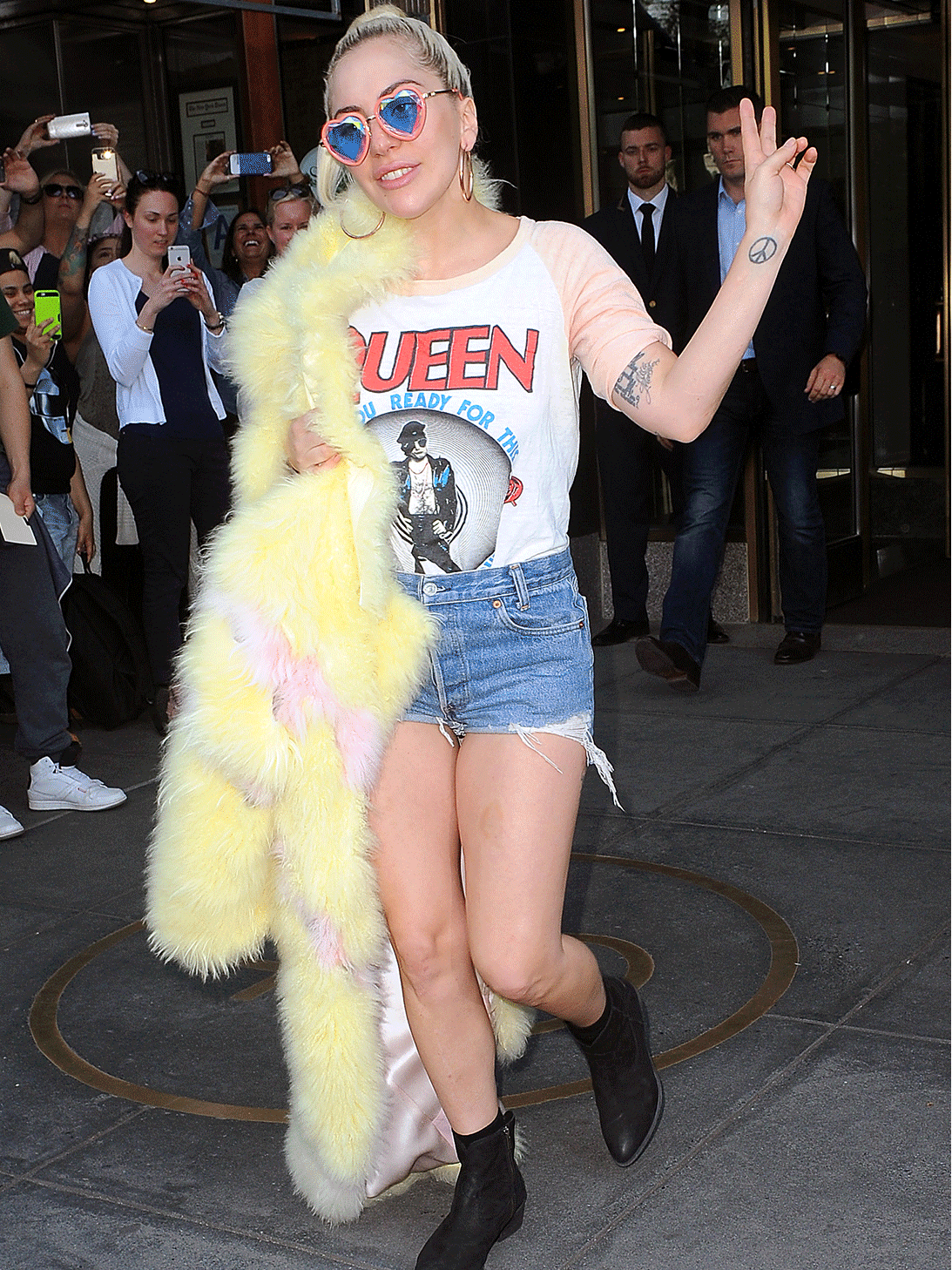 From from pop icon in oversized hair bows and meat dresses to Oscar-nominated actress in ball gowns and chignons, it's safe to say Lady Gaga has been an unpredictable fashion icon since she burst onto the pop scene in 2008 - which is why we love her all the more.

So in honour of her new album Chromatica and the sound of our summer dropping today, we've rounded up 6 iconic trends Gaga is famous for and the ways you can wear them yourself.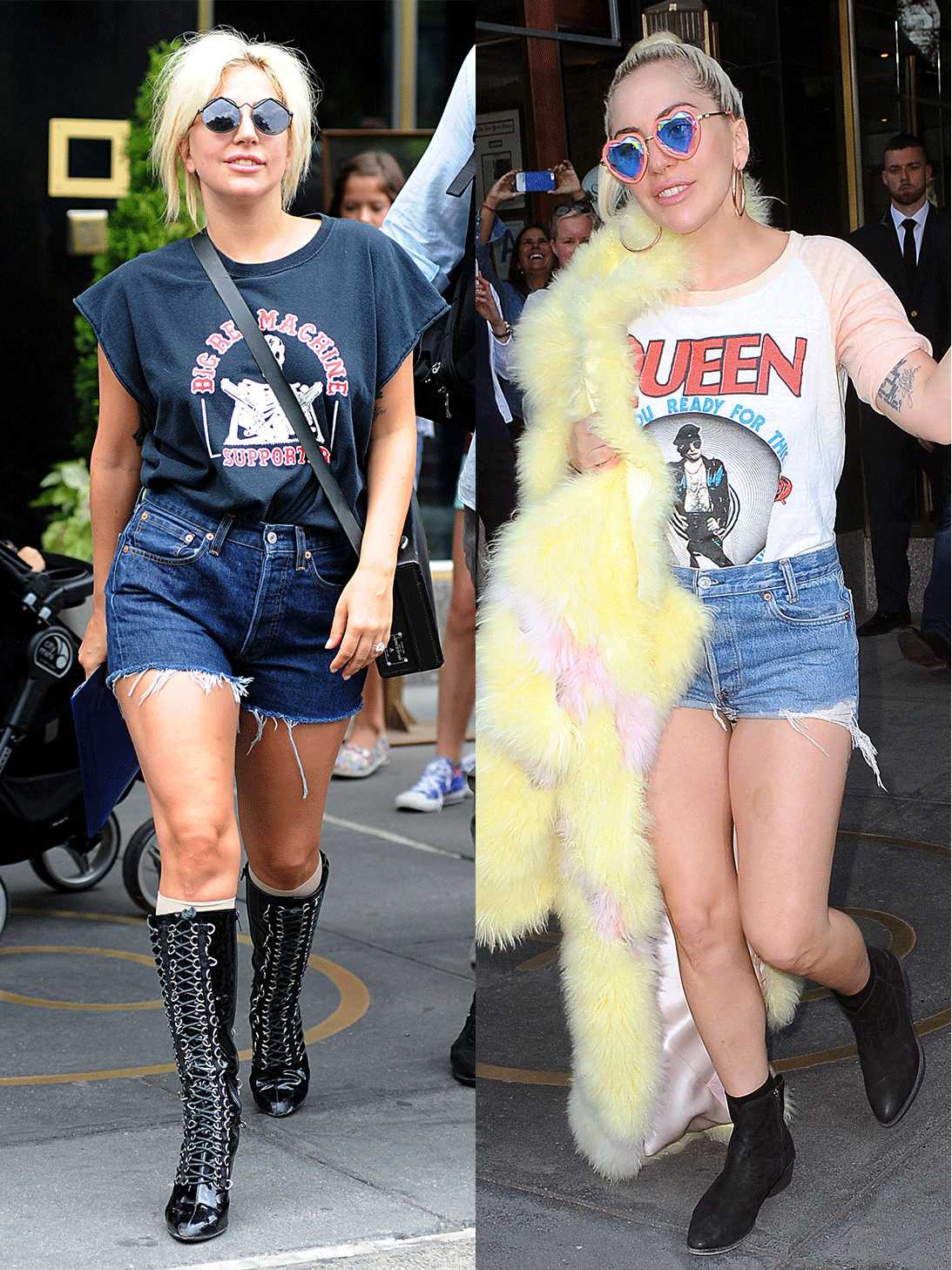 1. Denim Shorts & Logo Tee's
If there's one thing Gaga has always nailed, it's the effortless rock chick look. Ever since she stepped foot into the limelight right up to this day, Gaga is still fond of rocking a logo rock tee and denim shorts when she's off duty. And there's probably a reason we all love it and relate to it so much, because it's an outfit we can all easily recreate and requires minimal effort to wear.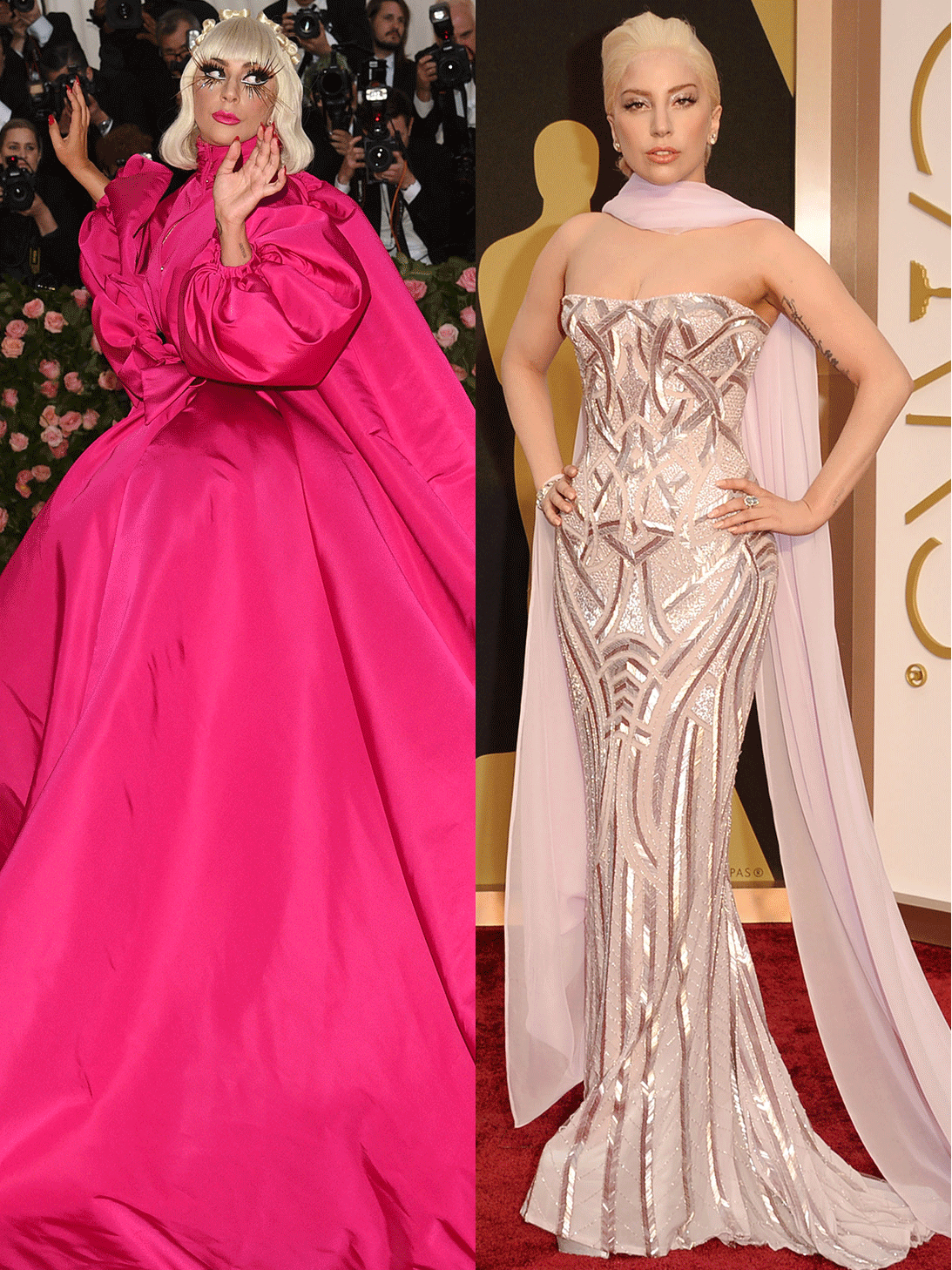 2. Pink
One of our favourite things about Gaga, and what makes her one of the best fashion icons to have walked this earth, is her versatility. From heading out in a logo rock tee and denim shorts to attending red carpet events in elegant pink gowns. It's also what makes her more relatable, from going full glam on a night out to chilled out the next day, throwing on an old logo tee and shorts when feeling a little worse for wear – we've all been there right?

But over the past year Gaga has made us fall head over heels for pink all over again. From her iconic performance at the Met Gala last year, where she gave us multiple outfits in one go, to the beautiful baby pink feathered gown she wore at the Venice Film Festival and her current pink-everything Chromatica look. We'll certainly be looking to wear shades of pink all summer long now.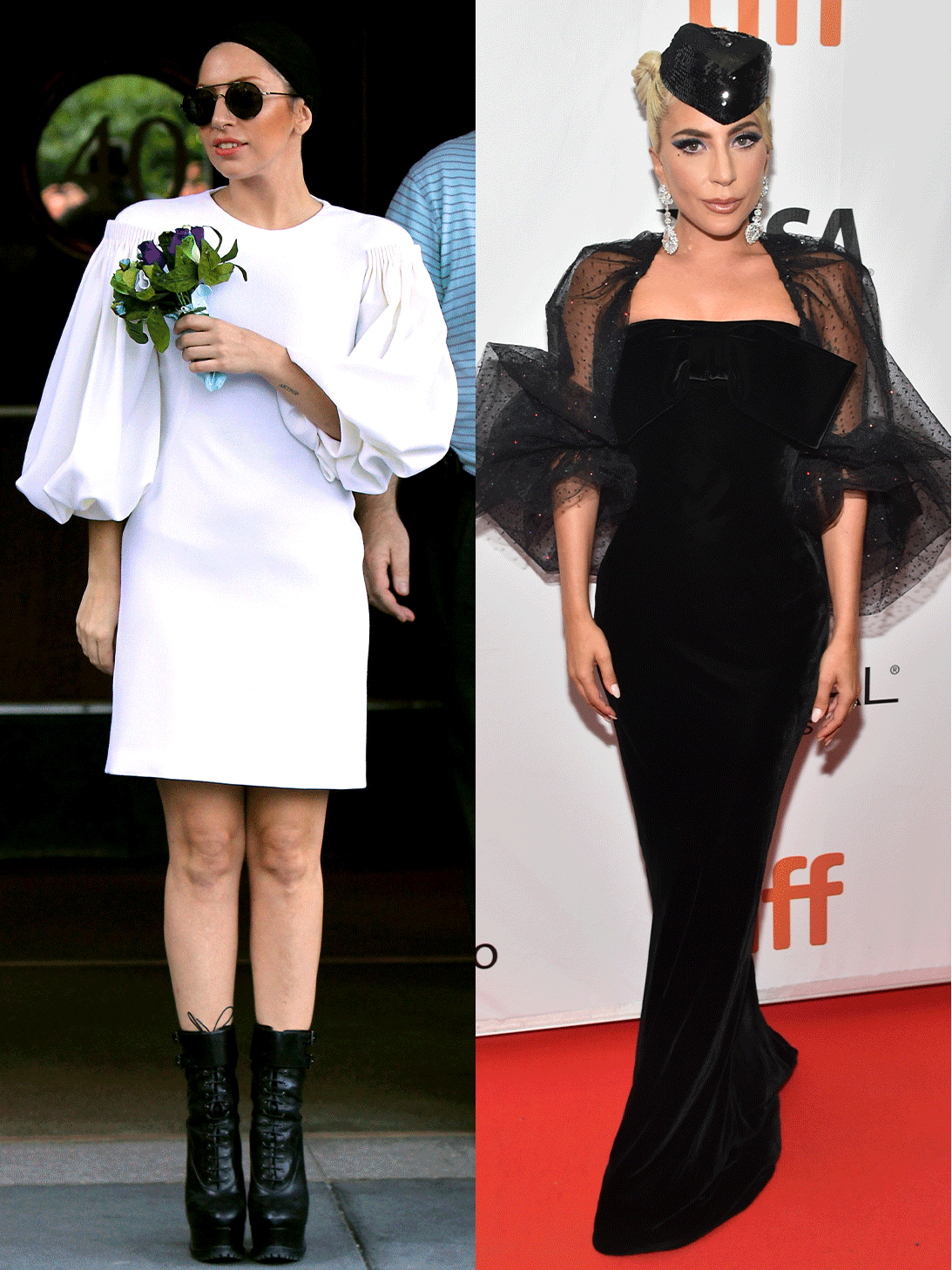 3. Statement Sleeves
If there's one thing for sure, it's that Gaga isn't afraid of a statement sleeve. From puff sleeves and organza statements to ruffle details, Gaga has covered every statement sleeve known to man and is almost never without one.

And although you may not be able to get us wearing sleeves that make quite as much of a statement as Gaga's, (slightly toned down) statement sleeves are a major trend this season. So we'll be incorporating all the puff sleeves and organza details to our wardrobes this summer, thanks to you Gaga!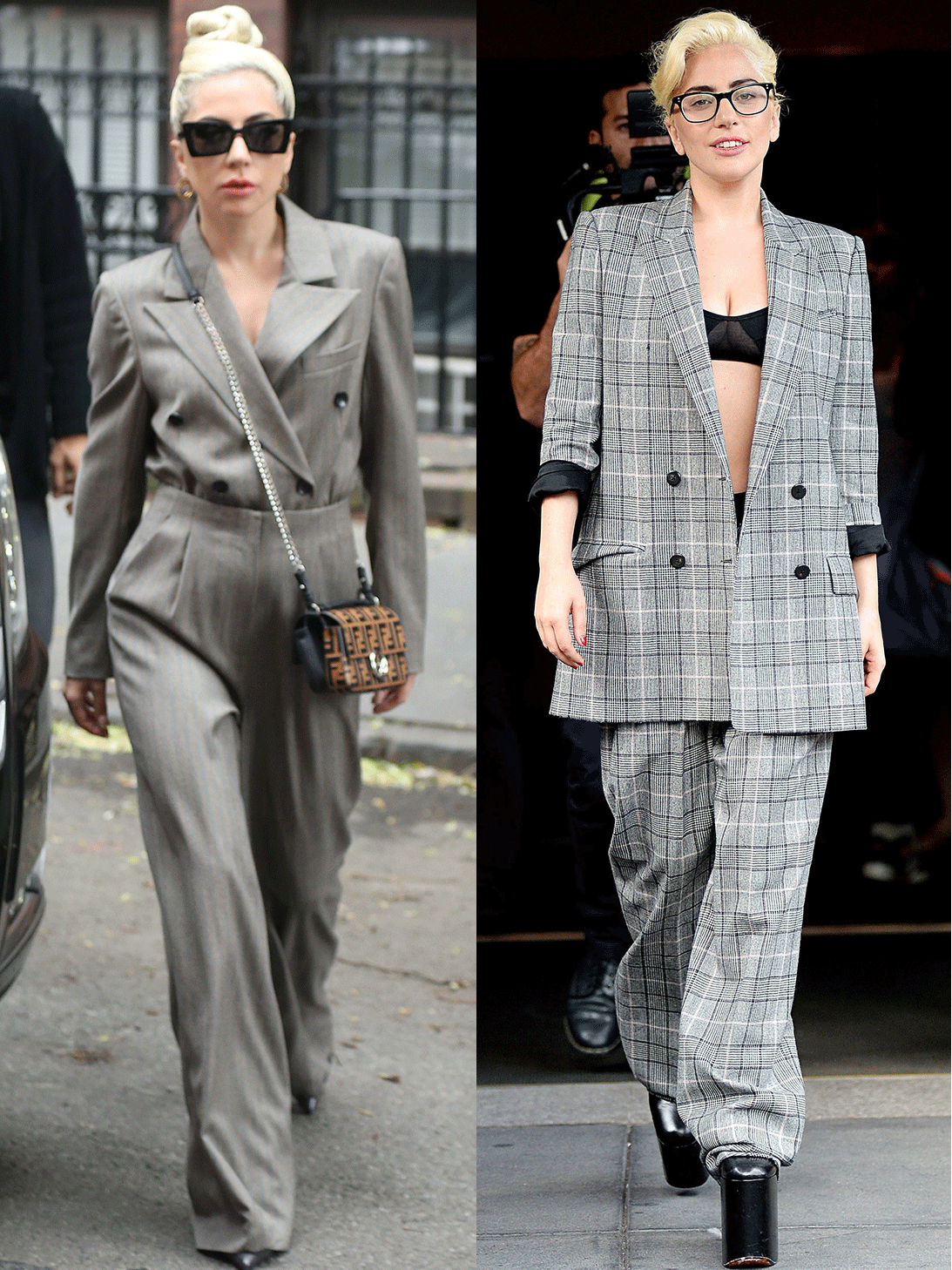 4. Suits
This year we have been loving all things suit-related, but Gaga has been on the suit bandwagon for a while. Ever since she stepped into the limelight she's been known for her iconic suit collection, all of them quirky in their own right.

From a bold white suit paired with a cowboy hat and a padded shoulder power suit, to tucking a blazer into her trousers, Gaga has shown us that suits can be chic.

So thankfully for us, with suits being a major trend this year, Gaga's style has never been easier to copy.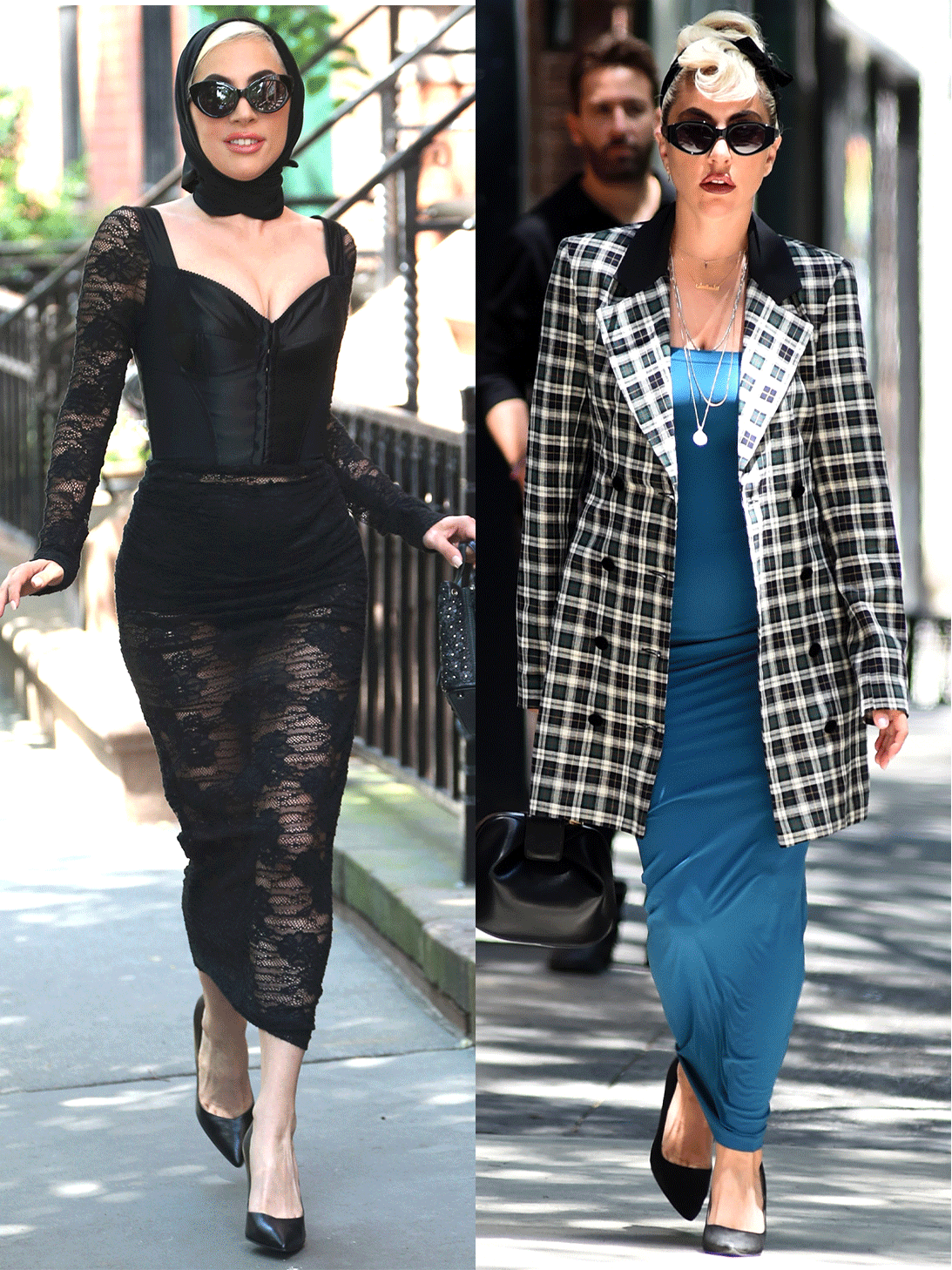 5. Midi Dresses
Midi dresses and Lady Gaga are two things that feel like they shouldn't go together, like chalk and cheese. But somehow, she pulls them off effortlessly… and always with a unique twist. It's something that shows us again why Lady Gaga is the versatile fashion icon we all need in our lives.

With every midi dress she wears, she transports us to a different era through iconic hairstyles and accessories, something we totally dig.

And best of all is that we all love a midi dress and are likely have many of them already sitting in our wardrobes, meaning it's time to throw one on and start experimenting with our hair and accessories to recreate Gaga's style.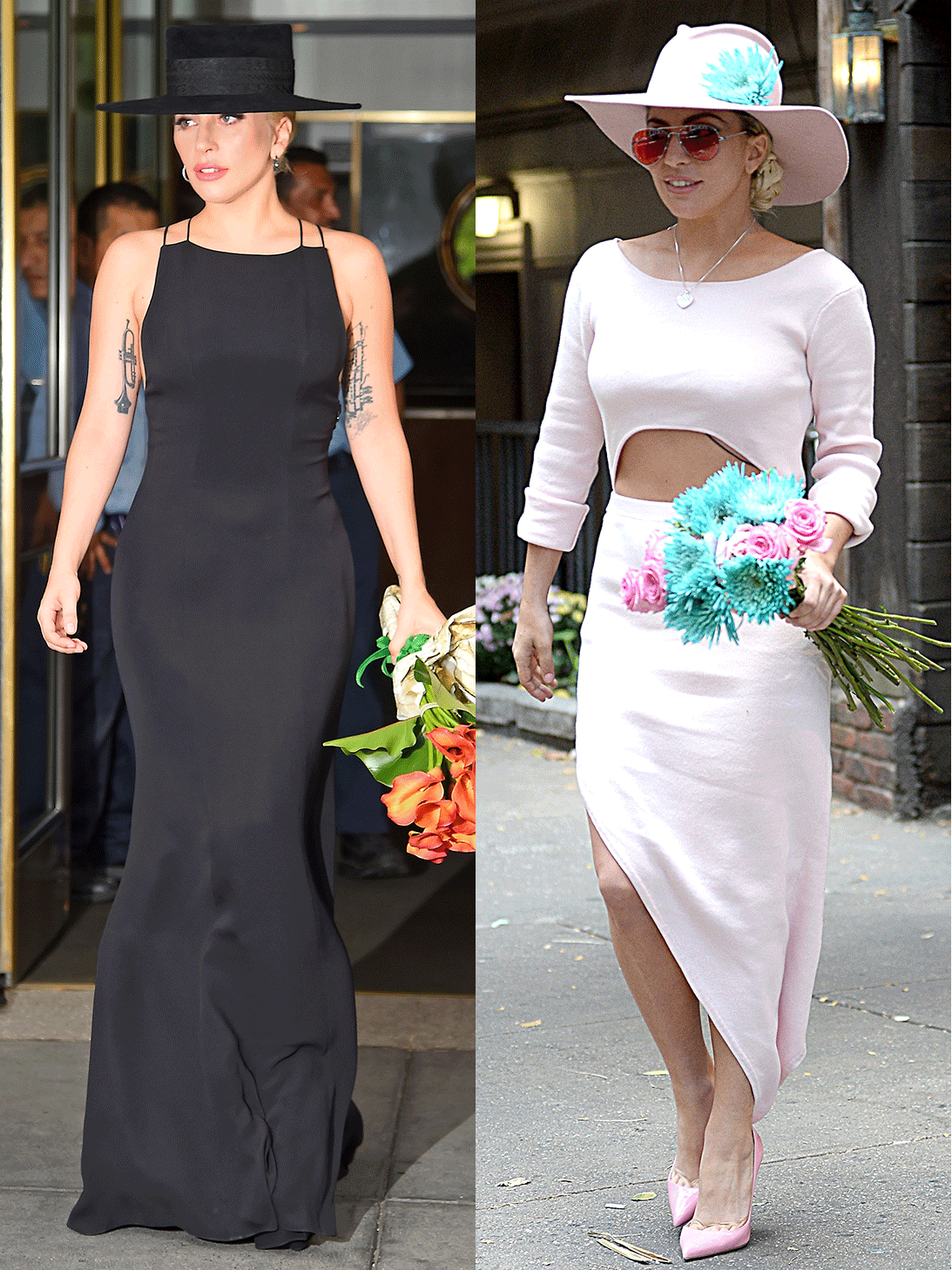 6. Western Hats
This certainly wouldn't be a Lady Gaga trend article if we didn't mention anything about hats. She has worn her fair share of iconic hats over the past decade - how can we forget the pink western hat on her Joanne album cover? And we love the fact that Gaga wears a statement hat with almost every outfit.

Best of all, another reason we'll definitely be jumping on the Gaga hat trend at the moment is that a hat is the best thing to disguise our roots!