Skip to content
Skip to navigation
Fashion & Style
7 dress Styles to Add to Your Wardrobe Now
by Chloe Wilshere, Content Creator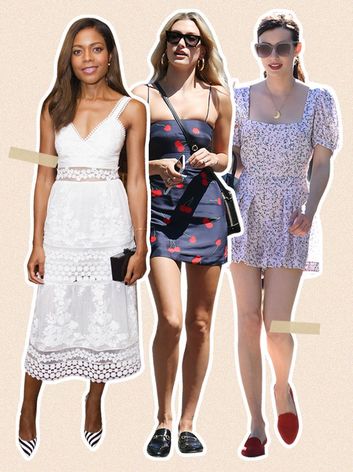 Dress season is finally here, and we couldn't be happier about it. So it's time to ditch the trousers and prep your legs as, once you get them on, there will be no getting you out of this year's on-trend dress styles.

From minis and midis to strappy details and the beloved smock, see our round up of the dress styles you'll want to add to your wardrobe now to wear all summer long.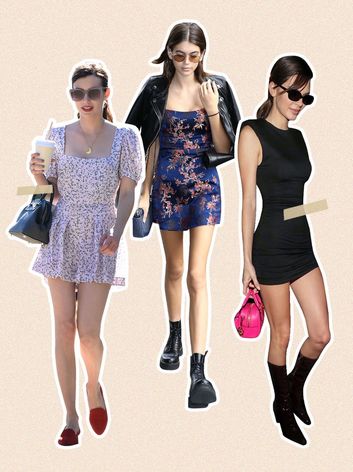 1. Mini Dresses
The 90s called and they want their mini dresses back. But one thing's for sure, this year they are certainly not getting them back. The mini dress is the dress style you'll need to be snapping up this year, and the best part is that there's a style for everyone. From cute itsy bitsy florals to sleeve details and bodycon options, there really is a mini dress out there to suit everyone's style this summer, and we can't wait to see you in them!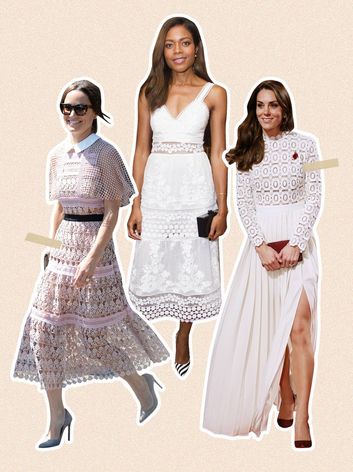 2. Lace Dresses
Now we might be gutted that event season is pretty much cancelled, but that won't stop us from investing in elegant lace dresses. And as soon as a bit of normality resumes and those long awaited gatherings with families can take place, a lace dress is exactly what you'll need to be wearing to celebrate the occasion.

From classic white lace to pastel pinks, a lace dress is the style you need in your wardrobe for that glow-up out of lockdown, and is perfect to have sitting pretty in your wardrobe ready for all those rescheduled events you'll have to attend next year.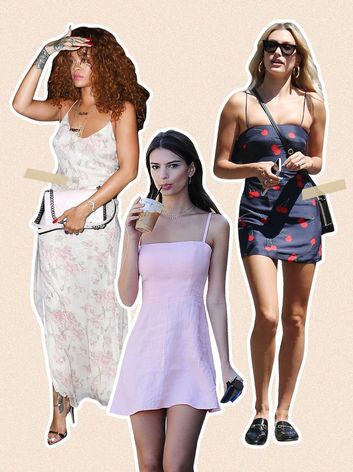 3. Strappy Dresses
Thin strapped dresses have made a full revival this year and we're totally here for it. From barely there straps in slinky shapes that are perfect for a night out (one day…), to cute babydoll dresses, take inspo from Emily Ratajkowski – the queen of the strappy dress.

And not only are strappy dresses undeniably cute, but with extra time spent out enjoying the sun and dedicated tanning time, strappy dresses are perfect for keeping tan lines at a minimum - as if you needed anymore reasoning as to why they're a dress style you need to add to your wardrobe…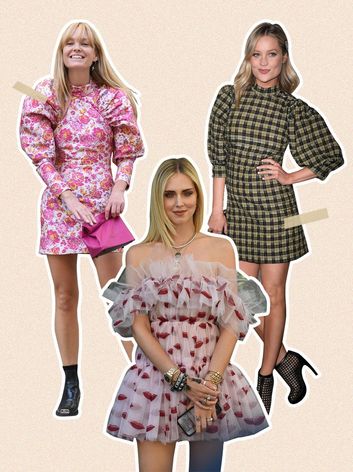 4. Sleeve Details
We're definitely still not over sleeve details, which is why a beautiful sleeve detail dress is exactly what you need this summer to update your wardrobe. From organza details to puff sleeves, a statement sleeve will do all the talking and requires minimal effort to wear.

The other great thing about a statement sleeve is that they look good on everyone, and it doesn't get much better than that. Have we convinced you that this is the pretty dress style you need in your wardrobe yet?
5. Midi Dresses
There's never a year where midi dresses aren't 'in', and if you're not keen on having your legs on display then they're the best way to still feel great in a dress.

But this year midis have had new season updates. From floral wrap dresses to tight bodycons and square neck details, whatever your style there is certainly a midi dress style out there for you this year.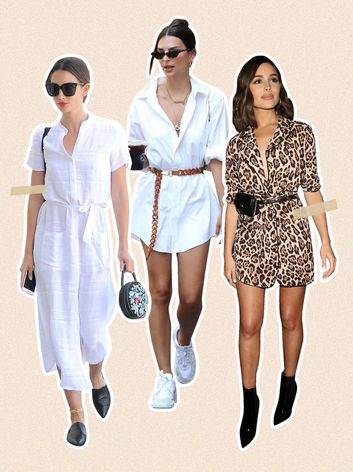 6. Shirt Dresses
Here at New Look we love the shirt dress . It's undeniable versatility makes it a key dress to have in your wardrobe, and if you haven't got one yet then we recommend adding one to your basket now.

They're perfect as a casual daytime outfit or an essential cover-up on sunny days and are fashionable, versatile, flattering and beyond easy to style. And best of all, they come in both mini and midi styles so you can always find the perfect option for you.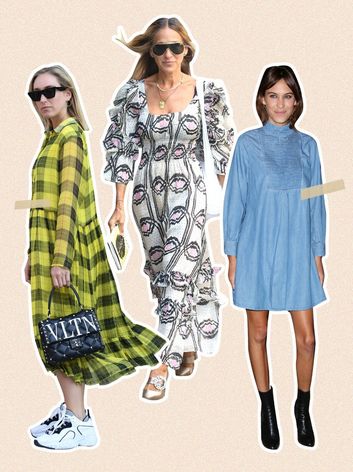 7. Smock Dresses
Smock dresses are the dress style we didn't see coming this year, and they have quickly taken over as the 'it' dress to have in your wardrobe this summer.

Thanks to influencers wearing this style of dress all over the 'gram, it's now the dress style we're all snapping up and adding to our basket… oh and did we mention our check puff sleeve smock dress that was featured in Vogue ? That one definitely needs adding to your basket quickly.

The smock dress also has incredible versatility in ways to style. Whether you wear it casually with chunky trainers or sandals, dress it up with a strappy heel or jump on the western bandwagon and team with a pair of western boots, the smock dress looks great styled a multitude of ways, making it an essential dress style you need in your wardrobe this year.