Skip to content
Skip to navigation
Fashion & Style
How to Style Your Cardigan This Spring
by Emma Menteath, Editorial Lead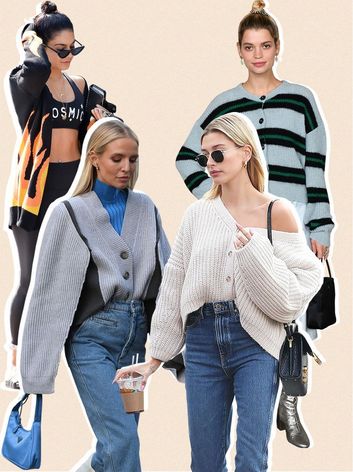 An item of clothing that was once reserved for Royals, the humble cardigan has been a celebrity favourite since the 90s, making its way into iconic outfits worn by the likes of Kate Moss and Cameron Diaz. In 2019 cardigans went sexy, think Katie Holmes effortlessly hailing a New York cab in a knitted bra and matching cardigan, and in 2020 lockdown, the cardigan is our cosy-meets-sexy go-to.

An item of clothing that can be worn in many ways to various occasions, the cardigan is an all-year round essential wardrobe piece – and at prices from £9.99 it's hard to go wrong.

With so many cardigan styles and colours to pick from, we've helped you out and rounded up 6 ideas for new ways to wear your cardigan this season.