Skip to content
Skip to navigation
Fashion & Style
Your Guide to Throwing (and Dressing for) the Ultimate Backyard BBQ
by Chloe Wilshere, Content Creator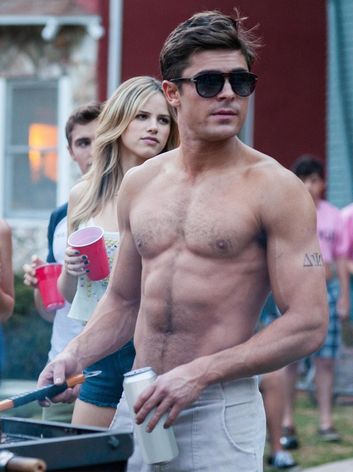 It's official, summer is finally here and you can now mingle (at a distance) with 5 of your friends and family members, which means one thing and one thing only... it's officially BBQ season and time to celebrate.

Now that you're officially allowed to see friends and family, it's time to ditch the 'top-half dressing' mentality and treat yourself to something new. So whatever your style, we've rounded up some outfit inspiration and some top tips for throwing the ultimate backyard BBQ.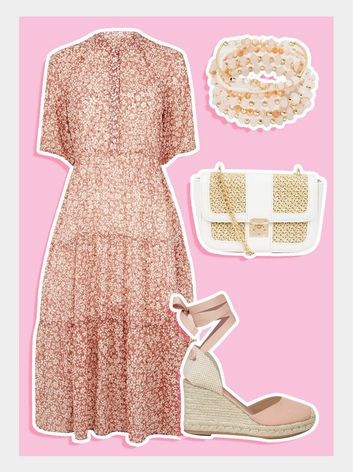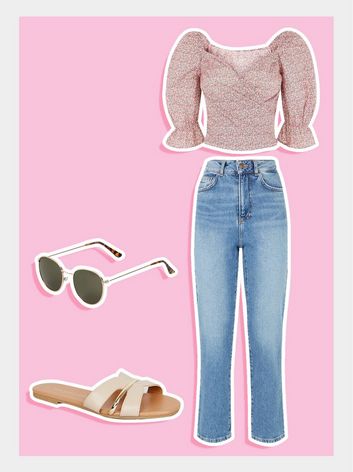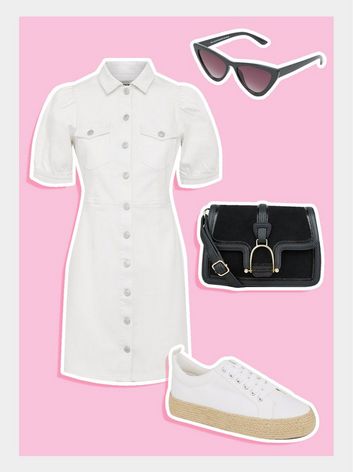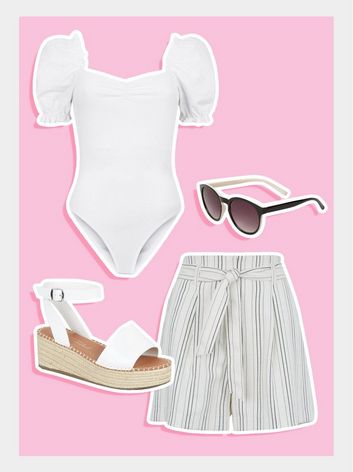 TOP BBQ TIPS
So now you've done the important part and decided on your outfit, you may be looking for a few top tips on how to throw the perfect BBQ. Well you're in luck, as we've got some top tips on just that.
1. Choose Your Location
Whether you're hosting the ultimate BBQ at home or meeting friends and family at a local park or beach, deciding where you host your BBQ is key. It will also ultimately decipher what kind of actual BBQ you'll be cooking on, be it gas, coal or a mini throwaway BBQ.
2. Check the Weather
If you're throwing a BBQ you'll want to make sure the weather is good, especially if it's a get together of friends and family that you haven't seen in months. So if the weather isn't quite as nice as you'd hoped for, then we'd probably recommend rescheduling to a nicer, warmer day so that everyone enjoys it a bit more.
3. Prepare Your Food In Advance (and Make Sure There's Enough of It)
We've all been there… when you go to a BBQ and the host has not prepared enough food for the amount of people there. So make sure you prepare in advance to make sure there's enough food for everyone.

Another key thing to remember when hosting and cooking your own BBQ is to marinade the meats for a few hours before to ensure the tastiest meal for your guests. Because who doesn't love a compliment on your cooking ability?
4. Ensure That There's Plenty of Drinks
Just like running out of food… but worse. You definitely don't want to run out of drinks. So make sure the drinks are in full flow, and most of all, have fun with them. Whether you want to make some proudly British cocktails, alcoholic slushies or some fruity fun cocktails, the possibilities are endless.
5. Create a Playlist to Listen to All BBQ Long
A good playlist is vital at a summer BBQ. So make sure you create a good playlist of feel-good summer tunes that will last the entire day and leave everyone in good spirits.
6. Plan Some Games
When there's food, drink, sun and friends and family members you haven't seen for ages involved, it's only right that there's some fun and games planned in too. Whether you're planning your BBQ at home and are lucky enough to have a paddling pool for everyone to cool off and play some games in, or take some footballs and tennis rackets down the park with you, adding in some games is a sure way to keep everyone entertained.