Skip to content
Skip to navigation
Features
15 Minutes With YouTube Star Emma Laila
by Emma Menteath, Editorial Lead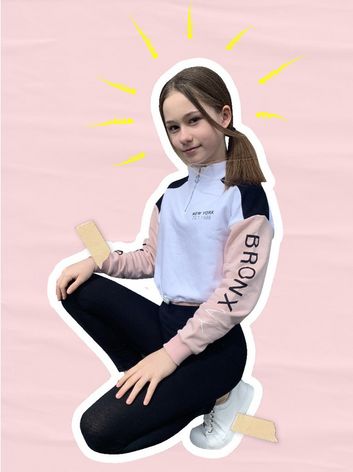 We sat down (virtually) with Emma Laila to discuss life as a 12-year-old YouTube star. For those of you that aren't yet familiar with Emma, let us introduce you.

Emma first rose to fame 3 years ago while making YouTube review videos on American sweets in her bedroom. Looking back at them she giggles to herself: "They're so funny and embarrassing to look back at!"

Embarrassing they certainly aren't as Emma's regular sweet reviews soon become a viral sensation and made her the YouTube star she is today.

Emma now has 164K subscribers and over 25 million views on her YouTube channel. Despite all this attention, she still remains humble and approachable, constantly smiling and giggling.

When we asked her 'Who is Emma Laila?', Emma's response warmed our hearts, as she went on to describe her family and pets, almost forgetting to mention YouTube at all:"I live in Cornwall with my 15-year old brother, Josh, our 2 sausage dogs, Chloe and Misty. You might be surprised to know that I have two goldfish called Bubbles and Pluto."

We asked Emma want she's been keeping busy with whilst staying at home and, like most 12-year-old girls, she's been spending her time watching YouTube, Netflix, making TikTok videos and cooking with her mum. Unlike most 12-year-olds, however, her weekly YouTube videos get around 8,000 views, her latest raising funds and awareness for the NHS and the Covid-19 Appeal (as if we didn't love her enough already!)

Keep scrolling to get to know a little more about Emma. And if you weren't a fan before, you'll definitely be one after this.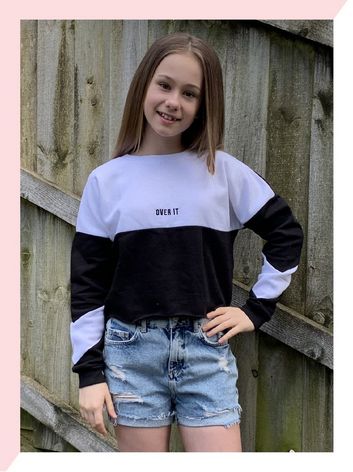 Favourite YouTube accounts?
I love watching Anastasia Kingsnorth and Fancy Vlogs by Gaby. They are my favourites.

Favourite TikTok account?
Addisonre.

Do you have Disney Plus? If so, what are you currently watching?
No, I don't have Disney Plus yet but lots of people are talking about it, so I think I need to get it! I love the Lion King.

What are you currently listening to?
At the moment I'm listening to Billie Eilish, No Time to Die.

What is your favourite fashion trends at the moment?
My favourite thing to wear at the moment is comfy loungewear and pyjamas whilst I am at home, but I can't wait to start wearing summer clothes!
I love watching Anastasia Kingsnorth and Fancy Vlogs by Gaby. They are my favourites.
This or That Questions
1. Summer or Winter?
Summer.

2. Cat or dog?
Dog.

3.Dresses or Jeans?
Dresses.

4. Sneakers or Sandals?
Sneakers.

5. Ice-cream or chocolate?
Ice-cream.

6. Pizza or fries?
Pizza.

7. Netflix or YouTube?
YouTube.

8. Beach or amusement park?
Beach.