Skip to content
Skip to navigation
Easy DIY Face Masks You Can Make Straight From The Kitchen
by Chloe Wilshire, Content Creator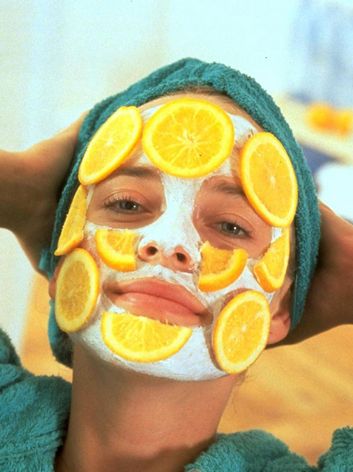 You've spent hours scrolling through Tik Tok, finished watching Tiger King, tidied up at least a dozen times and are not pacing around the house bored.

If this sounds like you, we've got something that can keep you occupied for a few hours tonight and leave you feeling a little more refreshed and that's the DIY face mask.

So it's time to forget about spending a fortune on skincare products that you're not sure even do what they say on the tin, and look a little closer to home (raiding your cupboards to be precise) to create a DIY face mask. We've gone ahead and found 4 easy to make face masks for different skin types that require ingredients you already own and will leave your skin feeling fresh and hydrated.
DIY Facemask for Dry Skin
If you've been feeling like your skin's been looking a little bit off and feeling dry over the past few weeks, then this is the face mask for you. To make it, you will simply need the following:

1 Avocado
2 Tablespoons of plain yoghurt
1 tablespoon of olive oil
1 tablespoon of honey

It may sound like an Instagram breakfast, but this DIY face mask will add hydration back into rough, dry skin thanks to its moisturising effects. Thanks to the omega and fatty acids in avocado and olive oil, they help to seal cracks between skin cells. And then not only does the yoghurt feel great to slather all over your skin but will leave your skin feeling incredibly soft thanks to it being loaded with lactic acid.

To make very simply mix all the ingredients together in a bowl and leave on your skin for around 10-15 minutes before rinsing off with warm water.
DIY Face mask For Oily Skin
Often the problem with DIY face masks for oily skin is that they tend to be filled with harsh ingredients that end up doing more damage than good. So for oily skin it's best to keep it simple. So simple in fact you only need three ingredients:

1/2 Cup Cooked Oatmeal (cooled down)
1 Egg
1 Tablespoon of Lemon Juice

Oatmeal is one of the best ways to soak up oil from the skin, its absorbent qualities leave your skin smooth bright and matte looking. Not to mention oatmeal is also super moisturising and tricks oily skin into producing less oil. The acid in the lemon juice will also help to remove excess oil and dead skin cells.

To make simply mix your ingredients together and leave on skin for around 10 minutes before rinsing with warm water.
DIY Face Mask For Acne-Prone Skin
If you're prone to breakouts and suffer with acne, then it can be hard to find a face mask that works for you. So if you're fed up with your regular spot treatments not working, then why not give something a bit more natural a try? You will simply need the following:

1 Mashed Banana
1 Tablespoon of Melted Coconut Oil

These two superfoods are a combination that just make sense for acne-prone skin. Coconut oil features lauric acid, which is key for fighting and killing acne causing bacteria, whilst bananas are packed with Vitamin A, which promotes skin-cell turnover and helps your pores to stay clean.

To make, simply melt down a tablespoon of coconut oil in either the microwave or on the stove and once cool stir it into a mashed banana. Leave for up to 30 minutes then rinse with warm water.
DIY Peel Off Mask
Quite simply, there's nothing more satisfying than a peel off face mask. They've gained a lot of popularity in recent years thanks to their ability to peel away grime whilst also nourishing and leaving the skin super soft. And thankfully, with the below ingredients, they're super easy to make at home too:

1 Egg White
1 Teaspoon Gelatine Powder 1 Teaspoon of Honey 1/2 Tablespoon of Whole Milk

To make this peel-off mask, simply combine the gelatine powder and milk, heat in the microwave for 10 seconds and stir until the gelatine powder has dissolved. Let the mixture cool down until it begins to thicken, then stir in the egg white and honey. Next simply apply to the skin and wait 15 minutes before peeling off, leaving you with a brighter and healthier looking complexion.