Skip to content
Skip to navigation
Features
How To Successfully Cut And Dye Your Hair At Home
by Chloe Wilshere, Content Creator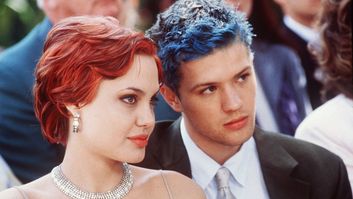 As our nail, eyelash and hair appointments have been cancelled for the foreseeable future, lets be honest we're all freaking out slightly… are we going to come out the other side of this looking like cave women?

Well, if like us, your days of sofa surfing have resulted in succumbing into downloading Tik Tok, you'll have noticed that cutting and dying your hair crazy colours has emerged as a new video trend.

So if like me your recent hair appointment has been cancelled with no light on when it will be rescheduled, then why not jump on the Tik Tok band wagon and try cutting or dying your hair yourself at home… what could possibly go wrong?

Here are our top tips to consider and help you perfect doing your own hair (just remember, if it does go wrong then at least you have plenty of time at home to hide your new questionable fringe away from the world).
1. Try To Wait It Out
As much as we'd love to go back to work and see everyone's new 'done at home' bad haircuts and colours… we do firstly recommend that you wait it out. It's a good time to give your hair a break from the everyday styling to play around with new hair accessories and grow it out.

But… if you're anything like me and just can't resist the urge to make the chop or sort the colour yourself and Tik Tok is pressuring you into it, then keep reading for some tips that will hopefully ensure your DIY hairdo goes smoothly.
2. Do Your Research
As much as us New Lookers would love to give you all our top tips on cutting and dying your own hair… we are not hairdressers. So before you make any drastic decisions make sure you do your research. Watch plenty of YouTube tutorials specific to your hair type and look for advice from industry leading experts and who knows, with all the knowledge you can get under your belt, you might even decide to change your career path.
3. Don't Do Anything Too Drastic
As much as it's tempting, if you don't live with a hairdresser that can easily resolve your hair problems, then we urge you to stick the basics.

Don't go too far out of your comfort zone and stick to what you've learnt from your research. And definitely don't attempt anything too drastic, especially if you've never done it before.

If you're looking to dye your hair or freshen up your roots, then stick to a colour as close to what you have now, that way it can't go too wrong right?

If you've got super long locks and are eager to get scissor happy… we urge you not to! Keep it subtle and just trim your hair, that way your hairdresser wont be too disappointed when you go back.
4. Purchase Some Proper Scissors and Hair Dye
If the temptation and being in your own company for too long just gets too much and you can't resist the urge do your hair yourself, then one thing we can highly recommend is making sure you're equip with the right stuff.

If you're looking to give your hair a trim or take it a step further and cut your own fringe, then make sure you invest in a pair of sharp, fine-tipped scissors. The smaller the blade the smaller the chances of anything going wrong.

If you're eager to get dying your hair, make sure you speak to your usual hair stylist first, see what they recommend and use the products they recommend to you, avoiding box dyes where you can.
5. If All Goes Wrong… Hair Accessories Are Your Best Friend
You've taken the plunge, cut your own hair and dyed your roots… and it's all gone horribly wrong. Your hairdresser can't help you but at least you don't have to display your new 'do to the world for a little while just yet, right? If this is you then at least there are hair accessories to save the day. But if you've exceeded your own expectations, then maybe you really should look at changing your career path.
Pick Your Favourite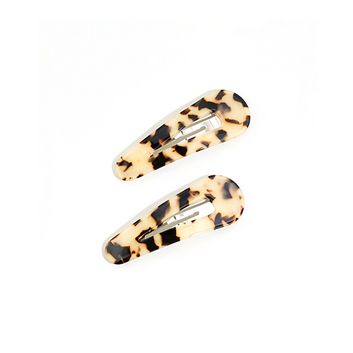 2 Pack Brown Faux Tortoiseshell Hair Clips
£4.99