Skip to content
Skip to navigation
Features
Top Tips For Doing Your Nails At Home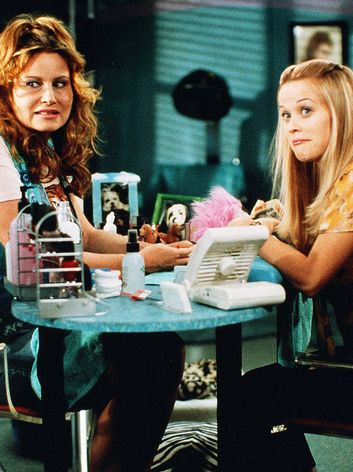 Whilst we've spent the last few weeks freaking out that our nail lady and local nail salon have shut down for the foreseeable future, we've finally accepted the fact that we'll be needing to tackle our beauty routines ourselves.

Whether you recently had your nails done before everywhere closed up and are now in desperate need to get them off, or can't bare the sight of your au natural nails, then we've rounded up all the top tips you need to take care of your nails while you can't visit the salon. Tips your nail lady will be proud of.
How To Remove Shellac/Gel Nails
I think this is the most relevant place to start as I've seen first hand the women of Instagram freaking out at their outgrown shellac and gel nails with no idea how to remove them. But with this, there is nothing to be scared of, with a few tips the removal of gel and shellac nails is actually pretty easy.

One of the most important things to remember when removing shellac or gel is to buff the nails. Start off by buffing the topcoat off your gels - without buffing first you'll find it harder to get them off.

Then simply all you need is three products – cotton wool, an acetone nail polish remover that can likely be found in your local supermarket and foil.

After buffing the nails, soak nail-sized pieces of cotton wool in your acetone nail polish remover and apply to each nail and wrap in foil. Leave them to soak in the foil for around 10-15 minutes. Then remove the foil and cotton wool, and, with a wooden stick, gently push off any gel that has come loose, and re-wrap in necessary.
How To Do An At Home Manicure
After removing your gels, it's likely that they're in need of a little TLC and with having a lot more time on our hands a DIY manicure is the perfect way to brush up on your nail-painting skills.

Start off by cutting and filing your nails into your desired shape, and then gently buff the top layer of your nail plate. You'll then want to use cuticle oil to nourish your cuticles, it's advised to avoid pushing back cuticles yourself as it can lead to damage and breakages, so it's best to leave this step to the nail experts and just care for them with oil. Then wipe clean with an acetone-based nail polish remover to remove any excess oil and dust to provide an easy and smooth application for the nail varnish.

Ensure you use a base coat, this keeps your chosen colour down and stops nails from chipping so easily. After your base coat has been applied, paint two thin layers of your chosen colour over all parts of your nail. Avoiding skin where possible and using a thin wooden stick or cotton bud to remove any excess that ends up on the skin. Then apply a topcoat to protect and seal your applied polish and prevent any further chipping.
Easy Nail Art To Do At Home
If a regular DIY manicure just isn't enough and you're looking to add an extra something to your nails, then nail art is your next best answer.

Now, as much as we love all things fashion… we aren't quite nail artists, so we'll leave it to the experts to teach you. Check out these 3 videos of easy nail art you can do at home.
Share your designs with us using #StayHomeWithNewLook and tag @newlook on Instagram. We can't wait to see how you get on.
动漫岛 - 十八禁啪漫动漫-成年AV动漫网站