Skip to content
Skip to navigation
Features
We're Feeling Nostalgic, So Here's 30 Iconic Moments From the 80s That We Loved
by Adam Fletcher, Copywriter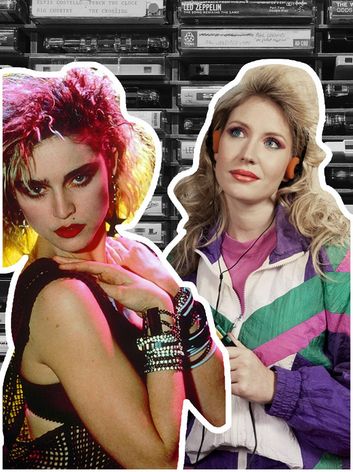 Everyone's possibly experienced this… All your gal pals are chatting about an iconic cultural moment, but you can't participate: you literally haven't any idea what happened (hey, you might not even know who or what they're talking about altogether). Yes, we mean awkwardly nodding and waiting for the convo to pass, readers.

Well, with not much going on, right now is the perfect time to brush up on some of the ever-iconic moments that went down in the history books. But this isn't a round-up of ordinary moments, though. We've handpicked the most noteworthy things that took place to date. Think less history lesson-worthy events and more fun facts about Madonna's must-have fashion pieces, Michael Jackson's love for the glittery glove, and the making of legging-and-sweat combos (cheers, Jane Fonda).

Plus, to make it even better, you might just find all the answers you need to ace that next virtual pub quiz. You're welcome.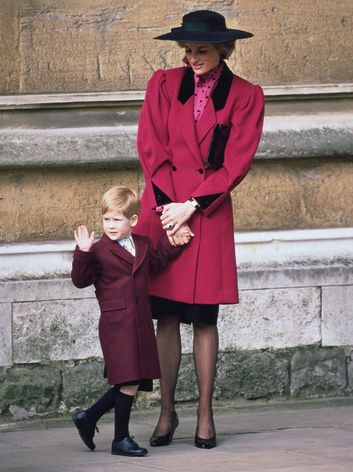 1. 1980, The Rise Of Shoulder Pads
With designers like Thierry Mugler and Christian Lacroix, it was in the 80s that super-sharp shoulder pads first emerged on the catwalk. Fast forward to now, and we're still clearly feeling this silhouette today (look to icon Kaia Gerber).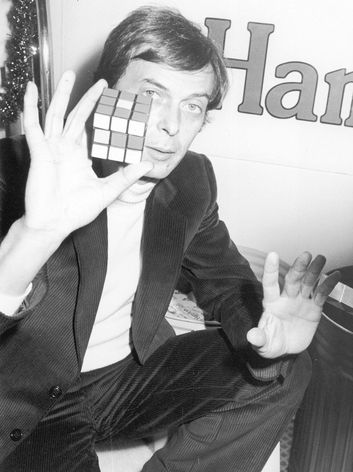 2. 1980, The Release Of The Rubik's Cube
If your Netflix binge-watch inspo is running low? Fear not: there's always the 80s solution to boredom - the Rubik's cube. But seriously, though, with over 519 possible combinations, how have we not solved this one yet?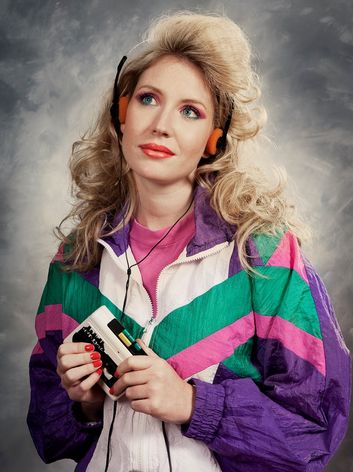 3. 1980, The Walkman Reigns
Recall Walkman cassette players? We bet you do. Released in 1979, it's right to say that this media player reigned supreme until the late 90s, which is when the original iPod was introduced. Just saying…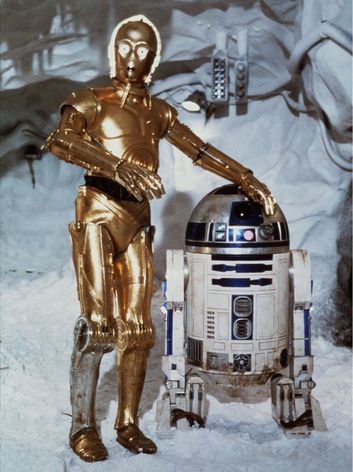 4.1980, Star Wars – Empire Strikes Back
The Empire Strikes Back, a.k.a. Star Wars Episode V, starred Carrie Fisher as our much-loved Princess Leia and Mark Hamill as Luke Skywalker. In our eyes, this movie did not fail to satisfy - not one bit. Plus, it solidified itself as a must-watch 80s staple. Win.
5. 1981, The Start Of Power Dressing, Influenced By Dynasty
Off the shoulder, sequins and puffy sleeves - in fashion, some trends are known to come and then disappear (forever), but this is the DNA of the popular 80s soap opera Dynasty. To finish? Matching accessory sets.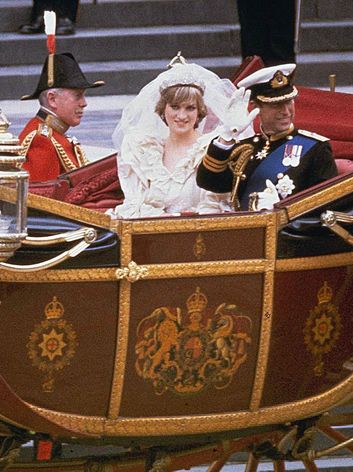 6. 1981, The Royal Wedding: Prince Charles And Princess Diana
If you thought you knew everything about Princess Di's wedding gown, we urge you to think again. The dress, a custom-made design by Emanuel, featured a 25-foot train (no royal's train has been longer), and a 153-yard tulle veil. So good.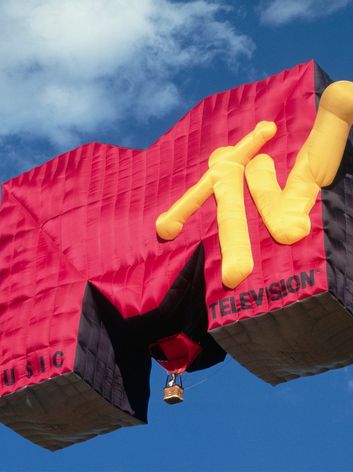 7. 1981, The Birth Of MTV, The Modern Video Age
As well as showing some of the best series we've ever seen - from MTV Cribs, The Hills, and The Osbournes - MTV was the first to play our favourite songs, too. But, when did the cable channel launch? 1st August 1981. The first video to air? Video Killed the Radio Star.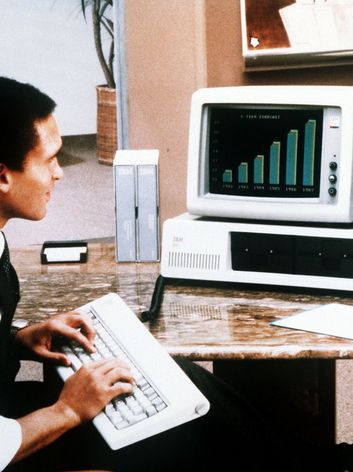 8. 1981, IBM Release The 'Daddy Of Pcs'
Computers, but not as we know them. In 1981, Don Estridge earnt himself major boasting rights: he organised a team of engineers to create the IBM Personal Computer, aka the IBM PC. Wondering 'what did it look like'? Think big.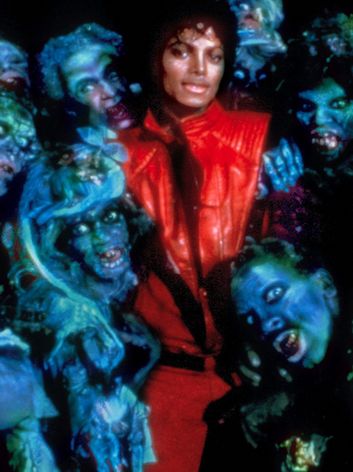 9. 1982, The Release Of Michael Jackson's Album Thriller
Didn't you want to moonwalk and wear an embellished white glove after seeing Billie Jean? Or, perhaps trying out a red jacket like the one from Beat It was more your thing? Long live MJ's fashion and his fierce tunes.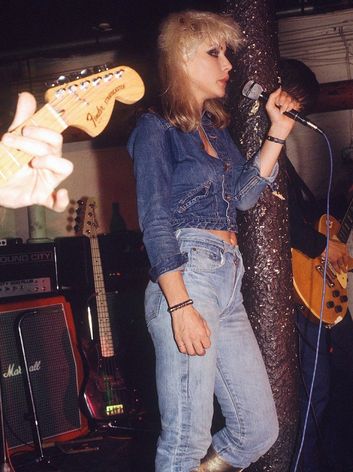 10. 1982, The Rise Of Denim
Another thing to note about this decade is denim. Yep, the 80s were all about mom fits, balloon leg cuts, and there were some skinnier styles thrown into the mix, too. The washes to note? Lighter shades of blue or white.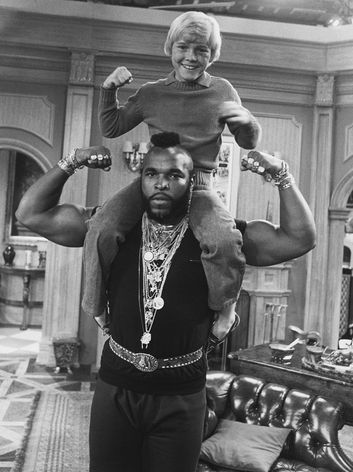 11. 1982, Mr T's Rise To Fame
It's true: Mr T (born Lawrence Tureaud) is epic. To most, he's famous for his role in the series The A-Team or as Clubber Lang in Rocky III. To us, we'll always remember his knack for layering tons of chains.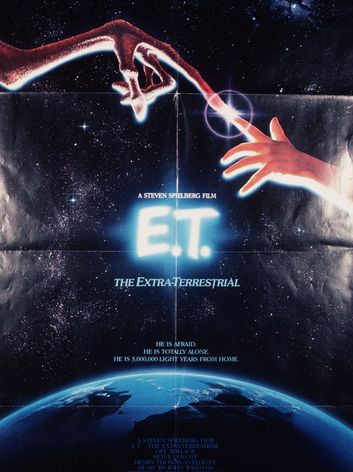 12. 1982, The Release Of E.T.
Where to start? Well, it's an 80s movie about Elliott, a boy who takes care of an extra-terrestrial named E.T. Look, it could happen… Released on 11th June 1982, it was the highest-earning film ever. But then Jurassic Park came along and changed everything.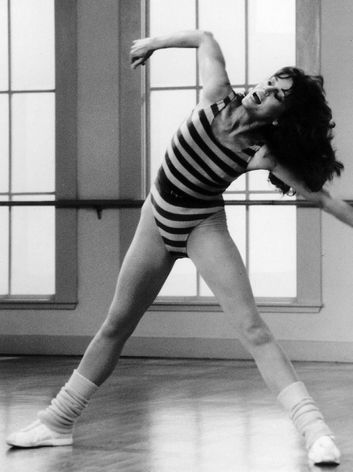 13. 1982, Jane Fonda released her first workout video
Who would have thought that a skinny belt and leotard would work so well for a workout video? Answer: Jane Fonda. Did you know that her videos are one of the top-selling VHS tapes of all time? What an icon.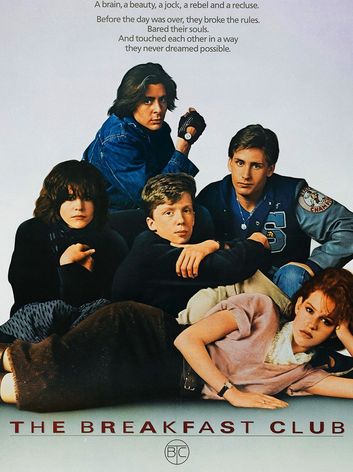 14. 1982, John Hughes's Movies
If you haven't seen The Breakfast Club, 16 Candles, Pretty in Pink or Ferris Bueller's Day Off, then it's time to introduce yourself to the classics. John Hughes created some of our most-loved 80s movies (which is why we still print his characters and titles on our tees today).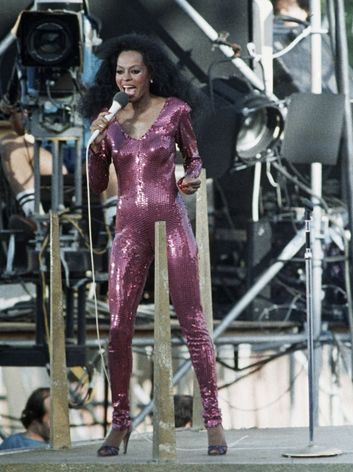 15.1983, Diana Ross's sequin moment
In 1983 Miss Ross held a FREE concert for all of her beloved fans in Central Park. What did she wear? A sequin bodysuit. Did the thunder and lightning stop her performance? We think not.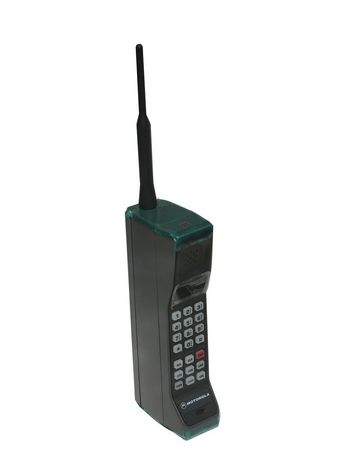 16. 1983, Mobile Phones
In terms of price and practicality, it's fair to say our current phones have us covered. Let us explain: Motorola released the first mobile in 1983 which came with a hefty price tag (£3995), and a 10-hour charging time. Next!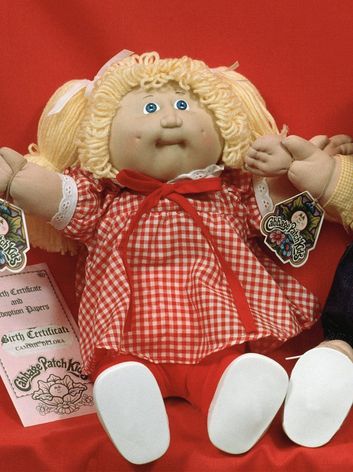 17. 1983, Cabbage Patch Fever Hit The World
Before OMG Fashion Dolls (that stands for Outrageous Millenial Girls, in case you were wondering), there were Cabbage Patch Kids. Featuring stringy hair, animated eyes and a variety of dolls, you might just be able to find one that looked like you…sort of.
18. 1983, Meet Madonna
Madonna's mantra: choose a look that everyone's gonna remember! When Madonna first arrived on the scene in 83, she shopped in second-hand stores – something that other artists didn't do. Fact. Here's one of her most iconic outfits: all-black, bangles, and crimped hair.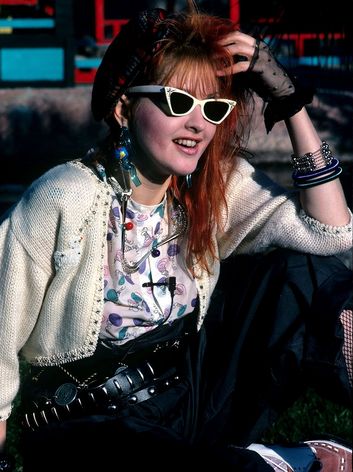 19. 1983 – Welcome Cyndi Lauper
And, the crown for the Queen of Pop goes to… Like Madonna, Cyndi also appeared on the New York music scene around the same time. Both were hugely successful, but their style and sound were different. When it comes to Cyndi, expect coloured hair and an early punk-rock sound.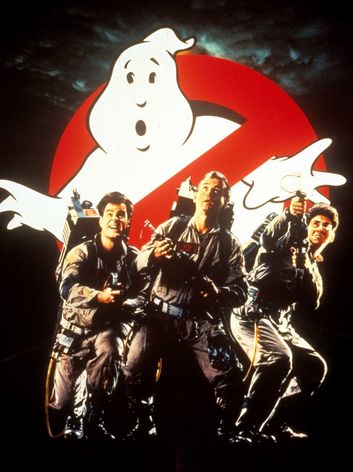 20. 1984, The Ghostbusters
This supernatural comedy was remade in 2016 with an all-female cast (YUS!), but our fave still has to be the original version. Why? There's the soundtrack by Ray Parker Jr, the performance from Bill Murray, and the beige-coloured jumpsuits. Who you gonna call?
21. 1984, The Birth Of PG-13
They're gory, bizarre and sprinkled with the occasional f*#@ - Steven Spielberg's family movies weren't exactly what we'd dub 'family-friendly' in today's world. The film committee's solution? Introduce PG-13 certification. The first PG-13 movie ever was Red Dawn.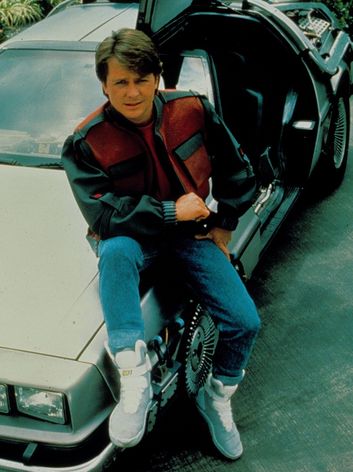 22. 1985, Back to the Future
In the 80s, the present was explored in shows like The Simpsons. The next thing we wanted to see? The past! In Back To The Future, Marty McFly travels back in time from 1985 to 1955 and meets his future parents - and the hoverboards of tomorrow.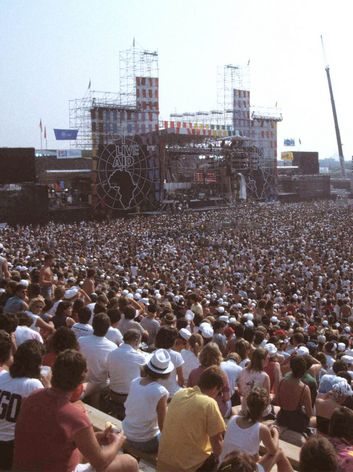 23. 1985, The Start Of Live Aid
If your idea a song is one that involves a whole set of A-list celebrities, and the idea of giving back, then the Live Aid ones are ideal for you. First starting in 1985, with the help of Queen and Bob Geldof, Live Aid is something that's still going strong today.
24. 1985, The Term 'Brat Pack' Was Coined
Definition: the term 'Brat Pack' was given to a group of actors and actresses who featured together in coming-of-age movies in the 80s. The core members? We're talking Emilio Estevez, Demi Moore, Judd Nelson, and the oh-so cool Molly Ringwald. It's a VIP thing.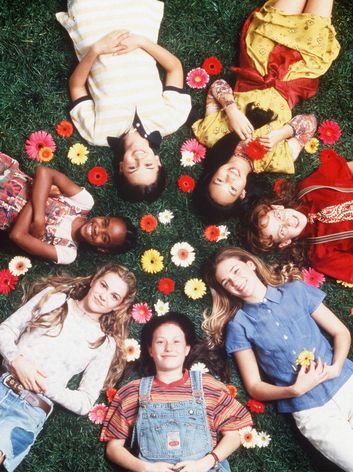 25. 1986, Ann M Martin Published The Baby-Sitters Club Series
Right now, it's accurate to say that we've never read so many books before. Is your list looking tired? Take a trip down memory lane with some of the Baby-Sitters Club books: they were First published in 1986 and went on to sell over 176 million copies. Impressive.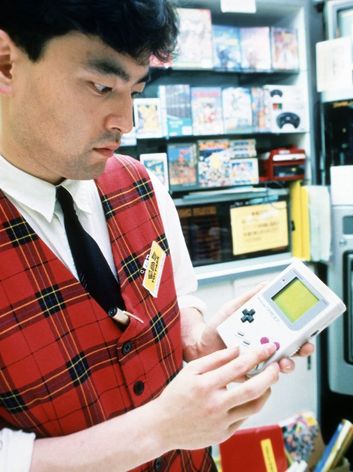 26. 1987, Nintendo Takes Over.
Nintendos were the talk of the globe in the late 80s. If you didn't own one (if not, where were you?), you'll need to give these games a go to understand why this console was so popular: Duck Hunt, Super Mario Brothers, Zelda…the list goes on.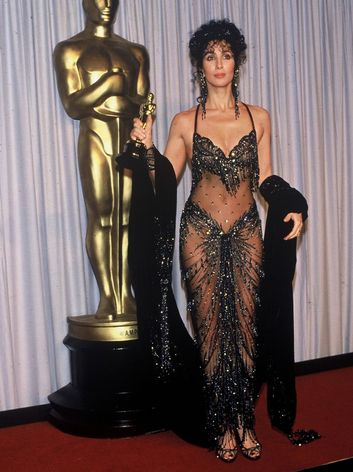 27. 1988, Cher's 'Naked' Dress At The Oscars
We're calling this our favourite award season dress of all time. Who wouldn't love to wear a sheer, jewel-encrusted, and one-of-a-kind 'naked' dress designed by Bob Mackie to the Oscars? We totally would…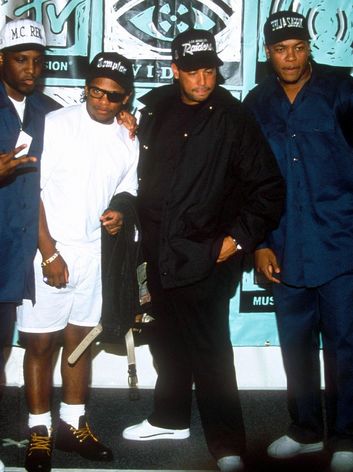 28. 1988, The Rise Of Hip Hop
For us, hip hop is all about 90s Lil Kim, Foxy Brown, Missy and more. But, hip hop was a genre that emerged from the underground scene in the 70s, and only really went mainstream in the 80s, thanks to songs like NWA's hit 'F**K the Police.'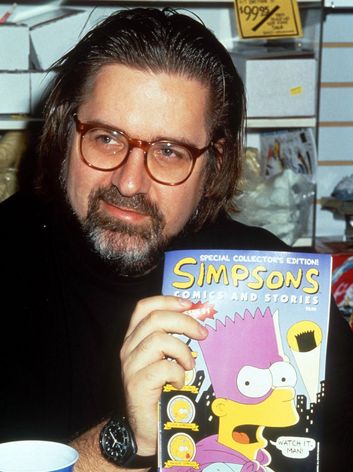 29. 1989, The First Episode Of The Simpsons Is Aired
Binging on episodes of Buffy and Moesha for the gazillionth time? We hear you. Featuring appearances from Cher, Britney and Madonna in true yellow form, it might be time to add early episodes of The Simpsons to your to-watch list.
30. 1989, Kim Basinger's Sexy See-Through Tops
Somebody call Kim Basinger and let her know that she's in fashion…again; especially on the S/S20 catwalk. Sheer and mesh details can be seen on all our favourite tops, and they're giving us major KB vibes.