Skip to content
Skip to navigation
Ways to Wear
3 Ways To Wear The White T-Shirt
by Emma Menteath, Editorial Lead
Ever wondered how the white t-shirt become an essential wardrobe must-have? The white t-shirt was originally adopted by soldiers during World War I as a sort of undergarment, meaning, wearing one in public would have caused a scene. (How times have changed!)

It wasn't until the 50s that the white t-shirt really rose to fame when the likes of Marlon Brando and James Dean revolutionised it and it became a symbol of rebellion and nonconformity.

By the 80s, the white t-shirt had become a standard wardrobe staple that could be found in anyone's wardrobe thanks to its crisp cotton qualities and understated simplicity.

Keep scrolling to discover 3 foolproof ways to style your white t-shirt for now.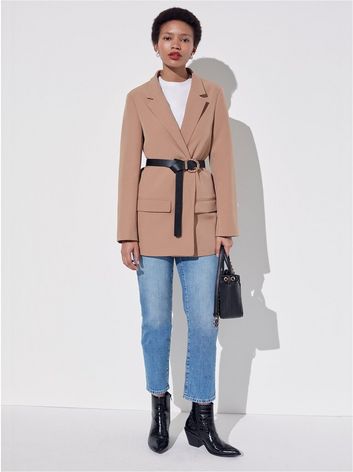 1. A White T-Shirt and Jeans
Probably the most classic of pairings – jeans and a white t-shirt – our standard go-to outfit. The magic in this iconic pairing lies in its no-fuss versatility, an effortless outfit that you can grab out of your wardrobe and instantly look great, but like you haven't tried. For us, it's all about the fit – not too baggy, not too tight. Best worn with high-waist jeans or cropped flares and boots for an easy everyday look. Or layer it with a blazer and belt for a more dressed up look that will work for our future wardrobes.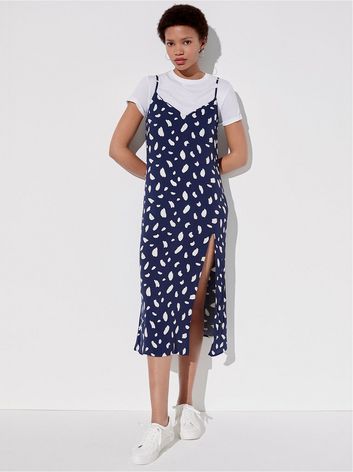 2. A White T-Shirt Under a Slip Dress
We blame our Instagram feeds being filled with images of Jennifer Aniston and Gwyneth Paltrow in the 90s for our new found love of nostalgic dressing. If the 90s taught us anything, it's that a white t-shirt can be layered under anything. In this particular case, a slip dress – just think Alicia Silverstone in Clueless or Drew Barrymore in Mad Love. Take cue from these 90s fashion icons (not forgetting Kate Moss) and style with classic white trainers and oversized hoop earrings.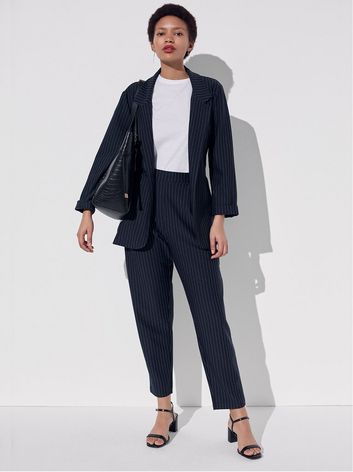 3. A White T-Shirt and a Suit
A white t-shirt styled with a matching suit is a perfect go-to when you want to look a bit more polished without looking too dressed up. We know you probably don't have much need for a suit right now - but we guarantee the day will come and when it does, you'll thank us for letting you know now. Style with heels for a more dressed up look, or for a more casual feel, team your suit with white leather–look trainers for a fashion forward outfit.