Skip to content
Skip to navigation
Ways to Wear
What Is An Overshirt And How To Wear One
by Adam Fletcher, Copywriter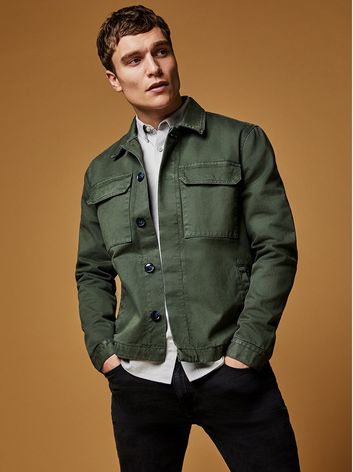 This just in. An updated version of a classic is on the horizon, and it's set to be big news in menswear for the new season ahead. We're thinking the khaki-coloured overshirt. Baffled? Don't be. Lads, we've done 100% of the legwork, so you don't need to. In this feature, we break down what the overshirt is all about, plus, we round-up four easy ways to wear it, too.

So, what does it all mean? Well, to put it simply, an overshirt (nicknamed 'the shirt jacket') is a key layering tool that will work hard for you all winter and spring long – which is why it's the piece to know now. But, how to spot an overshirt? It has all the features we know and like in a button-up shirt, but there are some major points of difference, too. Take a look...

Let's talk about the fabric. Yes, it's true: one of the overshirt's main functions is to keep you looking good. But, it's also here to weather-proof you during the last weeks of winter. Therefore, the material that it's constructed from is slightly thicker than the all-time classic shirt. Expect somewhat heavier cotton, canvas and corduroy designs. Okay, so what's next? The sleeves. Somewhere between slim and loose-fitting, it has just enough room fit a hoodie underneath – and the arms can easily be rolled up when the not-so-cold temps arrive. Nice.

Is that all? Almost. Possibly one of the other easiest features to recognise about the latest overshirt is its new, earthy colourway: khaki. Thanks to this shade, it can be worn over everything you already own - a white shirt and black trousers for work, or dark denim and a beige jumper at the weekend. But wait, there's one more thing that we need to mention when it comes to overshirts: the distinctive button-up detail. This feature means that you can style it open on casual days, or wear it fastened to the top with a vest or T-shirt underneath in May - so it essentially functions as a shirt.

Okay, and now for the inspiration. Here's how guys are wearing the overshirt now (and where):
1. How To Style An Overshirt For Date Night
Reminder: Valentine's Day is fast approaching. Avoid date night disasters by picking something that would possibly make your partner proud - a knitted jumper, tailored trousers, lace-up shoes and an overshirt. Smart choice.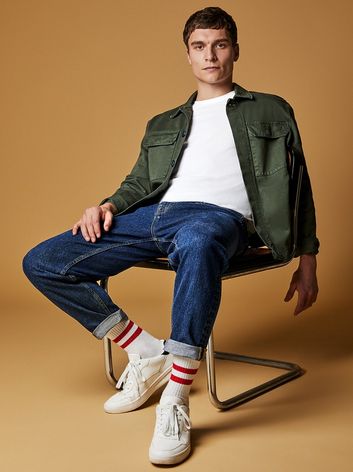 2. How To Style An Overshirt For The Pub
Pints taste so much better when you like your look. Fact. If you're heading to the pub, find your favourite dark-wash jeans, a white T-shirt and lace-up trainers. Then, finish with an overshirt.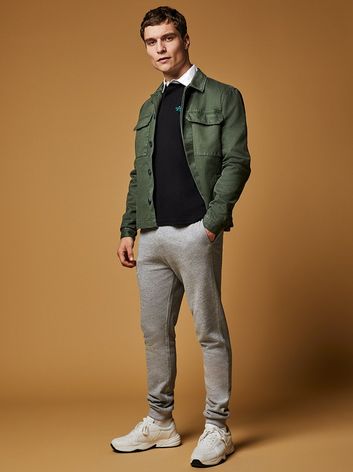 3. How To Style An Overshirt For The Weekend
When it comes to the weekend, being comfortable is key. Smarten up your grey joggers and trainers with little to no effort at all: a rugby shirt and an overshirt. Now relax.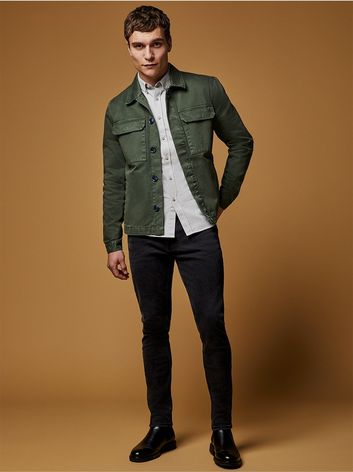 4. How To Style An Overshirt For Work
Work might mean a collared shirt, dark trousers and polished boots, so you'll need a low-bulk layer to match. If a puffer or parka jacket feels too heavy for you in Feb, try the overshirt instead.