Skip to content
Skip to navigation
Who's Wearing What
7 Dresses that Broke the Internet
by Emma Menteath, Editorial Lead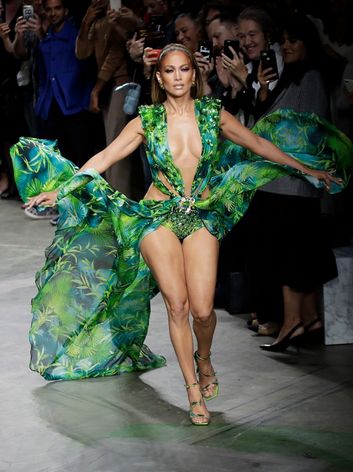 1. J.Lo's palm print Versace dress, 2019 & 2000
This weekend Jennifer Lopez broke the internet - again - as she closed the Versace show in an updated version of the famous green palm print dress that she originally wore to the 2000 Grammys. The bright green chiffon dress first become a pop culture phenomenon 20 years ago when it invented the internet as we know it after too many people searched Google with the combination of "J-Lo" and "Versace" at the time of the awards. Thus leading to the creation of Google Images.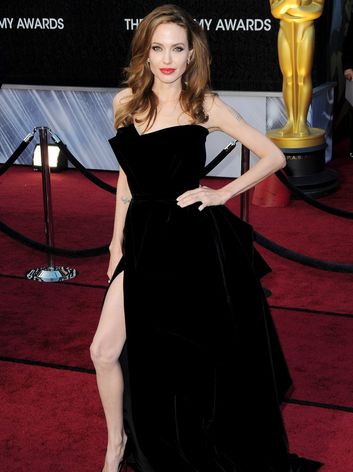 2. Angelina Jolie (and her leg) in Versace, 2012
Angelina Jolie broke the internet as she swept the red carpet at the 2012 Academy Awards in a black velvet Versace dress. The design, which elegantly showed off her leg with a thigh-high spilt, caused a Twitter meltdown and led to the creation of the dress's own Twitter page with more than 28,000 followers.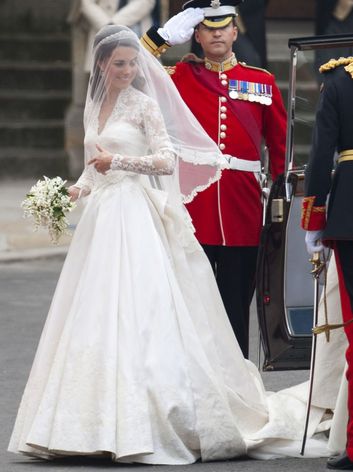 3. Kate Middleton's Wedding Dress, 2011
Kate Middleton's Alexander McQueen wedding dress and its 8.85 foot long train is still one of the most talked about wedding dresses of all time and has inspired many copycats in recent years. After the wedding in 2011, the dress was placed on public display at Buckingham Palace for fans to admire up close.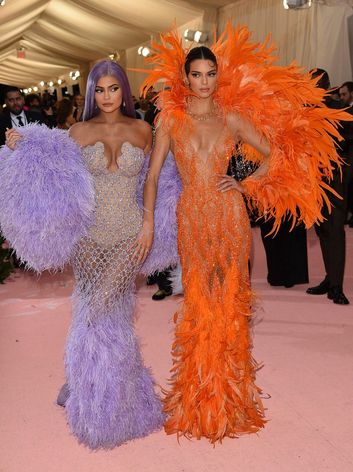 4. Kylie and Kendall Jenner at the Met Gala, 2019
Kylie and Kendall arrived at the 2019 Met Gala and caused social hysteria dressed in twinning feathered Versace gowns that subsequently broke the internet, spawning hundreds of memes.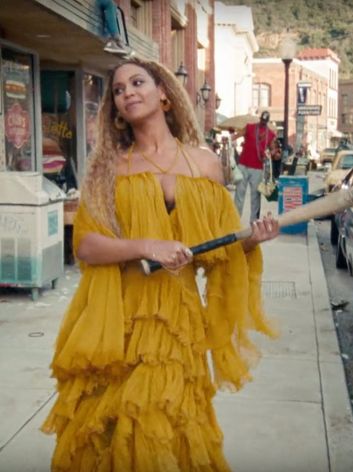 5. Beyoncé's 'Lemonade' Dress, 2016
Beyoncé broke the internet in 2016 as she went viral in one of the most important pop cultural events of the year, smashing up cars wearing a yellow off-the-shoulder dress by Roberto Cavalli which we will never forget.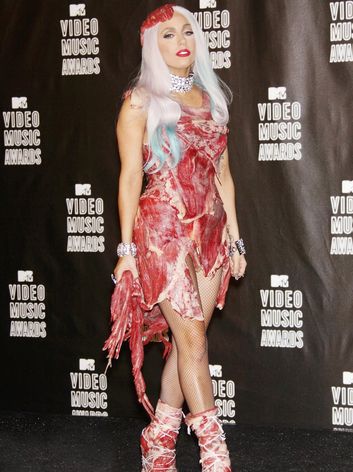 6. Lady Gaga's Meat Dress, 2010
Lady Gaga wore one of the most controversial dresses of all time during the 2010 MTV Video Music Awards. Her meat dress was intended to be a powerful political statement and referenced a speech she made, The Prime Rib of America, in which she urged the US military to not discriminate against gay men and lesbians from serving in the army.
7. Rihanna's Yellow Cape, 2015
Rihanna's famous yellow dress that she wore to the Met Gala in 2016 broke the internet when it became known as 'The Omelette Dress' after a slew of memes dropped directly after she walked the red carpet. The Duo Pei masterpiece weighed 4 stone and featured over 50,000 hours' worth of hand embroidery, taking two years to make.