Skip to content
Skip to navigation
Who's Wearing What
8 Ways To Wear a Crop Top This Season
by Chloe Wilshere, Content Creator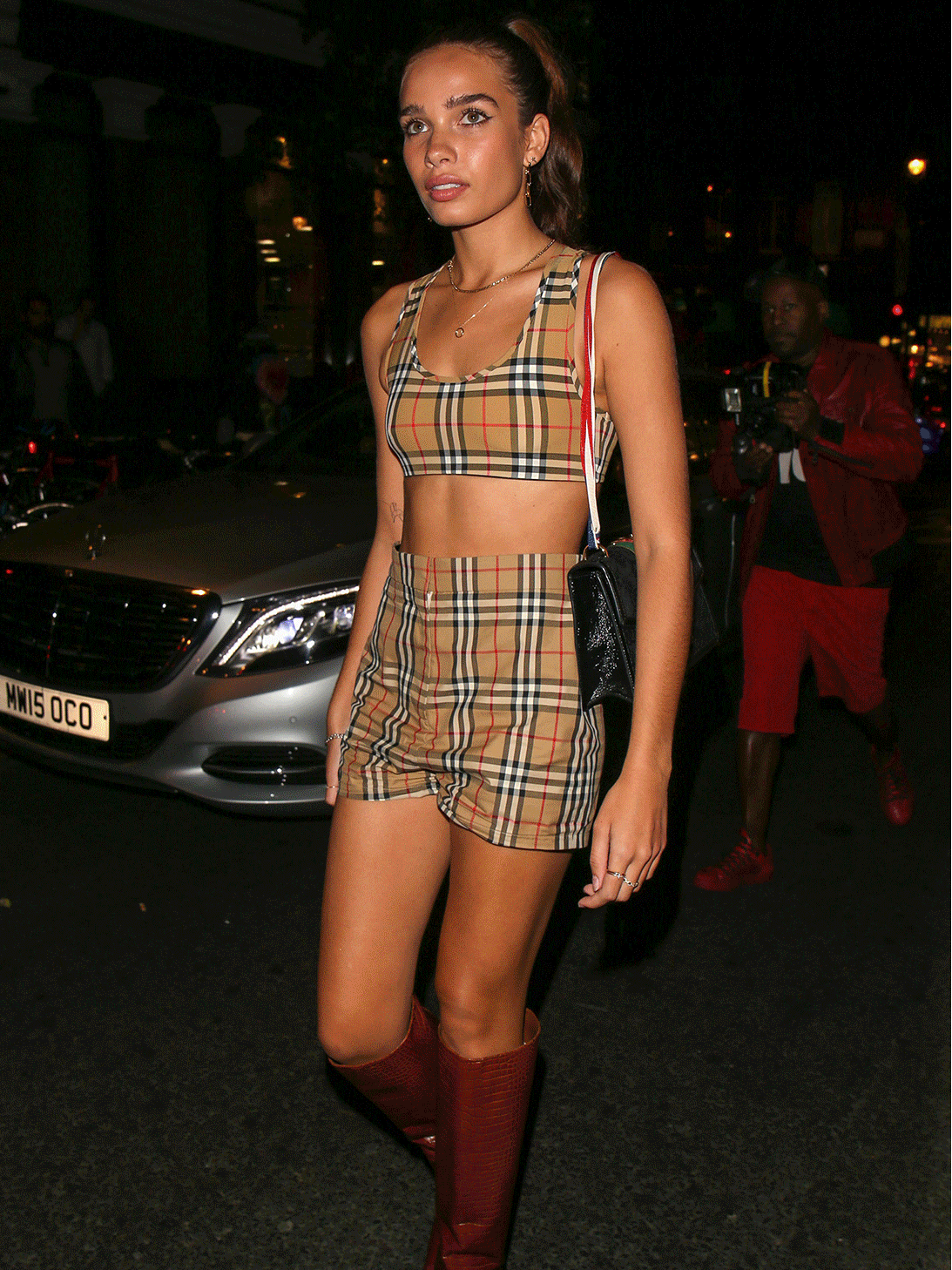 Love them or hate them, this season is about all things cropped. First we want to get one thing straight - crop tops are no longer reserved just for teens. There is no age limit for owning and wearing a crop top, but we understand that unless your abs are as toned as the likes of Bella Hadid and Kendall Jenner then wearing a crop top can appear a little daunting. This season, we're here to prove that no matter your age or body shape there is a way to wear a crop top that will make you feel confident and fabulous.

As the temperature starts to rise, crop tops are the warm weather staples that we can all add to our wardrobes during the summer months. So we've rounded up 8 ways to wear and style a crop top this season that we're certain you will love.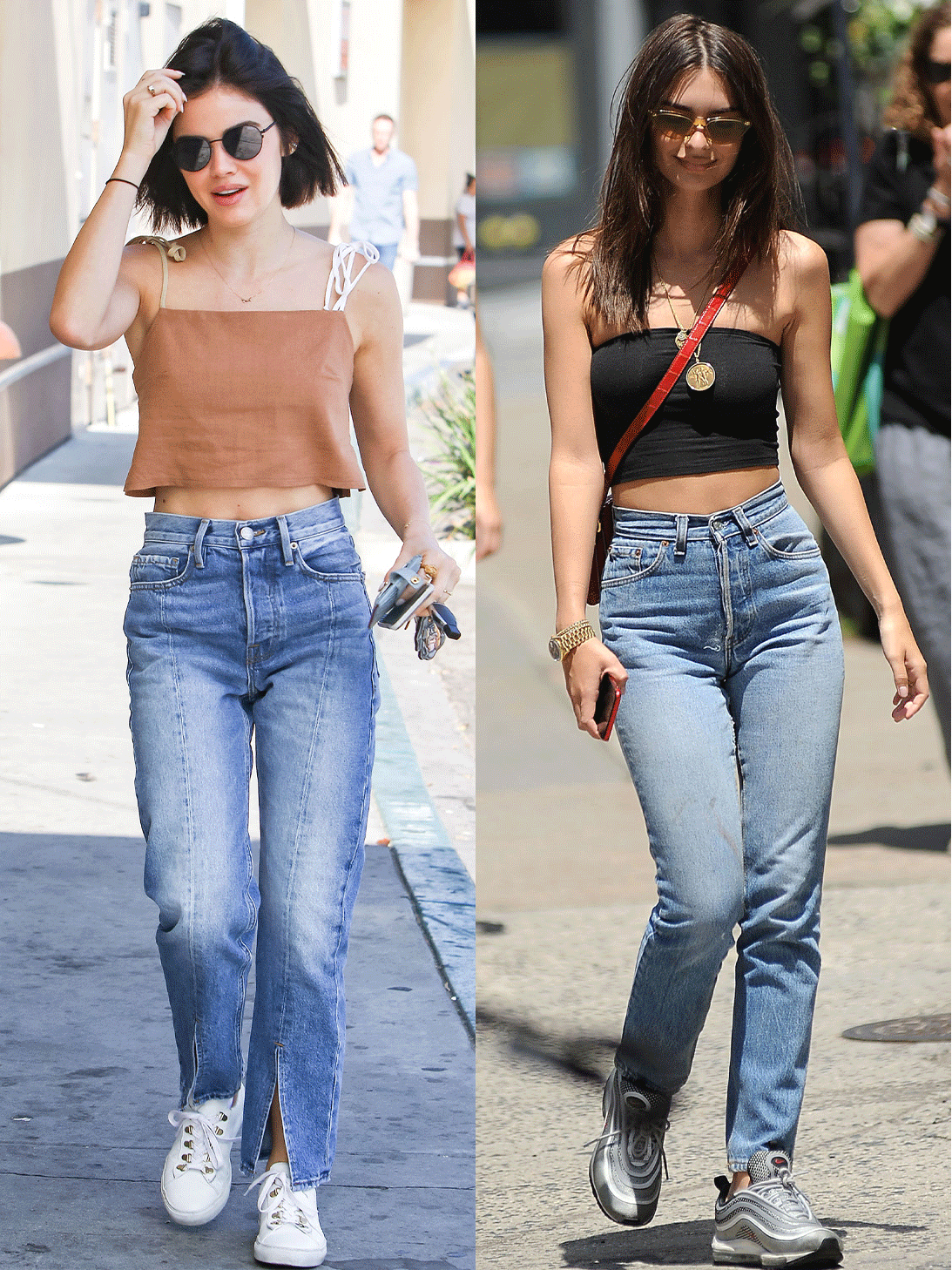 1. A Crop Top with Jeans
As soon as the weather turns a bit warmer, jeans and a nice top instantly turns into jeans and a nice crop top. It's the perfect outfit for those summer days where there's a slight breeze in the air. And best of all, jeans and a nice crop can easily go from an easy throw on everyday outfit, to dressed up for enjoying a BBQ with friends.

Whether you're brave enough to wear some low-rise jeans like Hailey Bieber and have plenty of midriff on show, or prefer to wear high-waist jeans like Emily Ratajkowski and Lucy Hale to show less skin, jeans and a crop top will be your new go to combination during the summer months.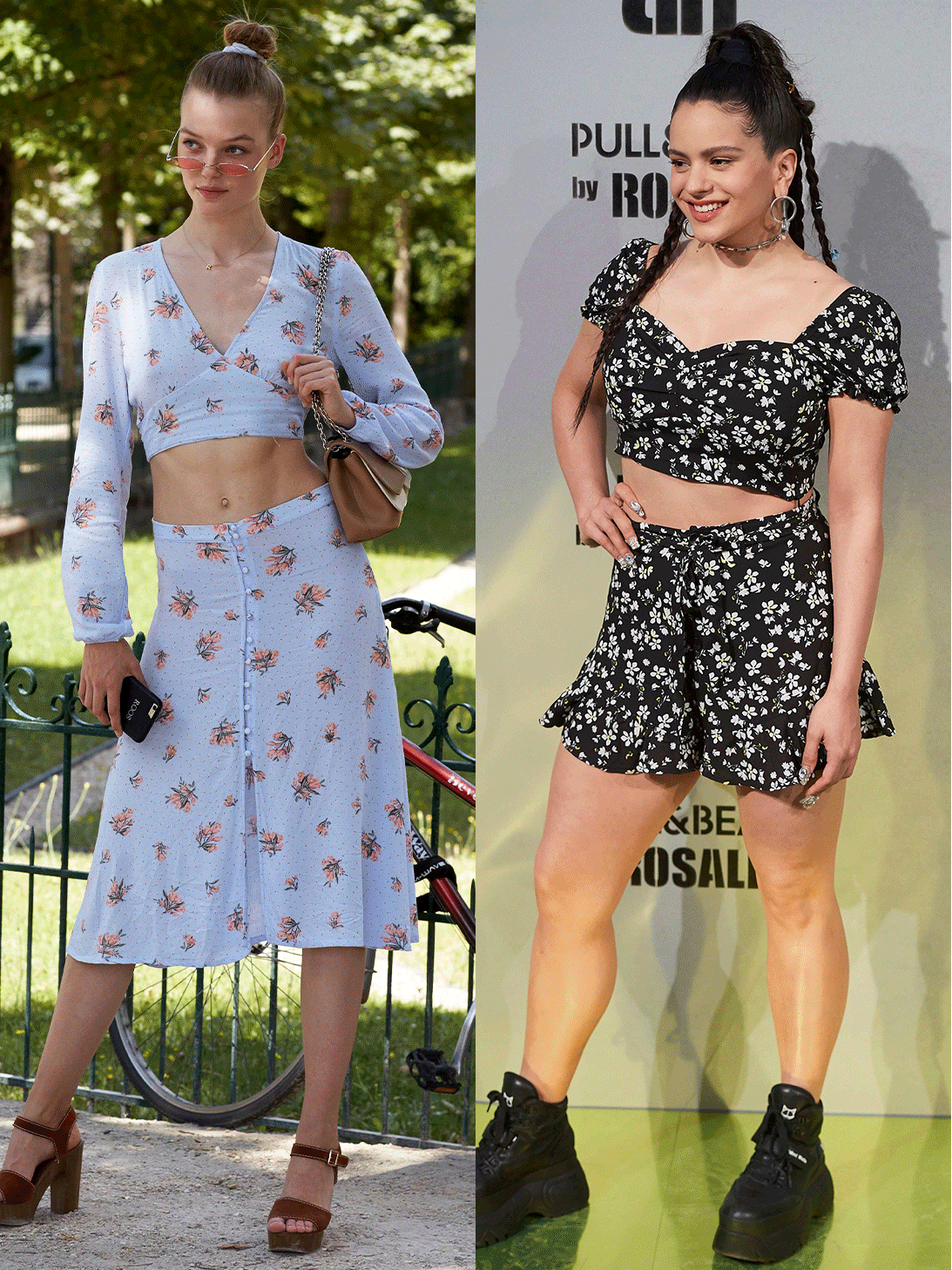 2. A Crop Top as a Co Ord
If the term 'co-ord' isn't part of your fashion vocabulary, then this year you should definitely make it one - better yet make one a part of your wardrobe. Stepping out in a matching co-ord set is sure to guarantee compliments - it's also one of the easiest ways to wear a crop top.

In the summer months, matching bottoms and crop top go hand in hand. From a matching floral shorts and crop top tee like Rosalia's that would be perfect for laidback summer days, to street style stars in matching crop top and skirt outfits that are perfect for heading back to the office and Hana Cross' check crop top and shorts co-rd that's perfect for a night out, a co-ord set is one of the easiest ways to wear a crop top.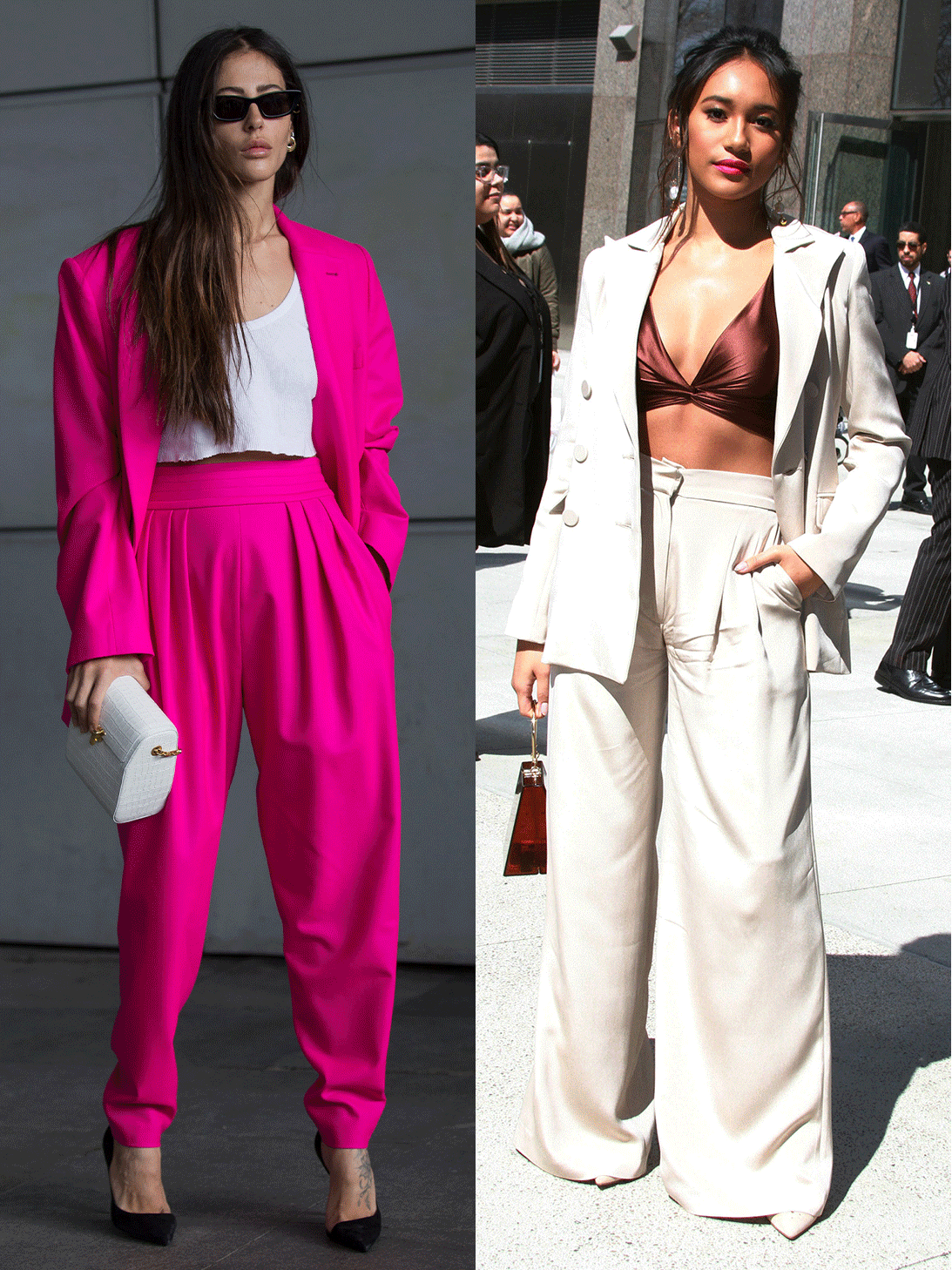 3. A Crop Top Under a Suit
This year has been all about the two-piece suit, and even in the summer months there's still absolutely no slowing it down. But if you purchased a two-piece suit in the winter and don't know how to style it for summer, then your answer lies in the almighty crop top. By swapping the jumper/t-shirt/whatever you were wearing under your suit for a crop top, you're instantly giving your suit a summery update.

If you're not keen on showing too much of your midriff, then this is also the perfect option for you as tailored trousers are typically higher-waisted, allowing you to cover the parts you don't want to show.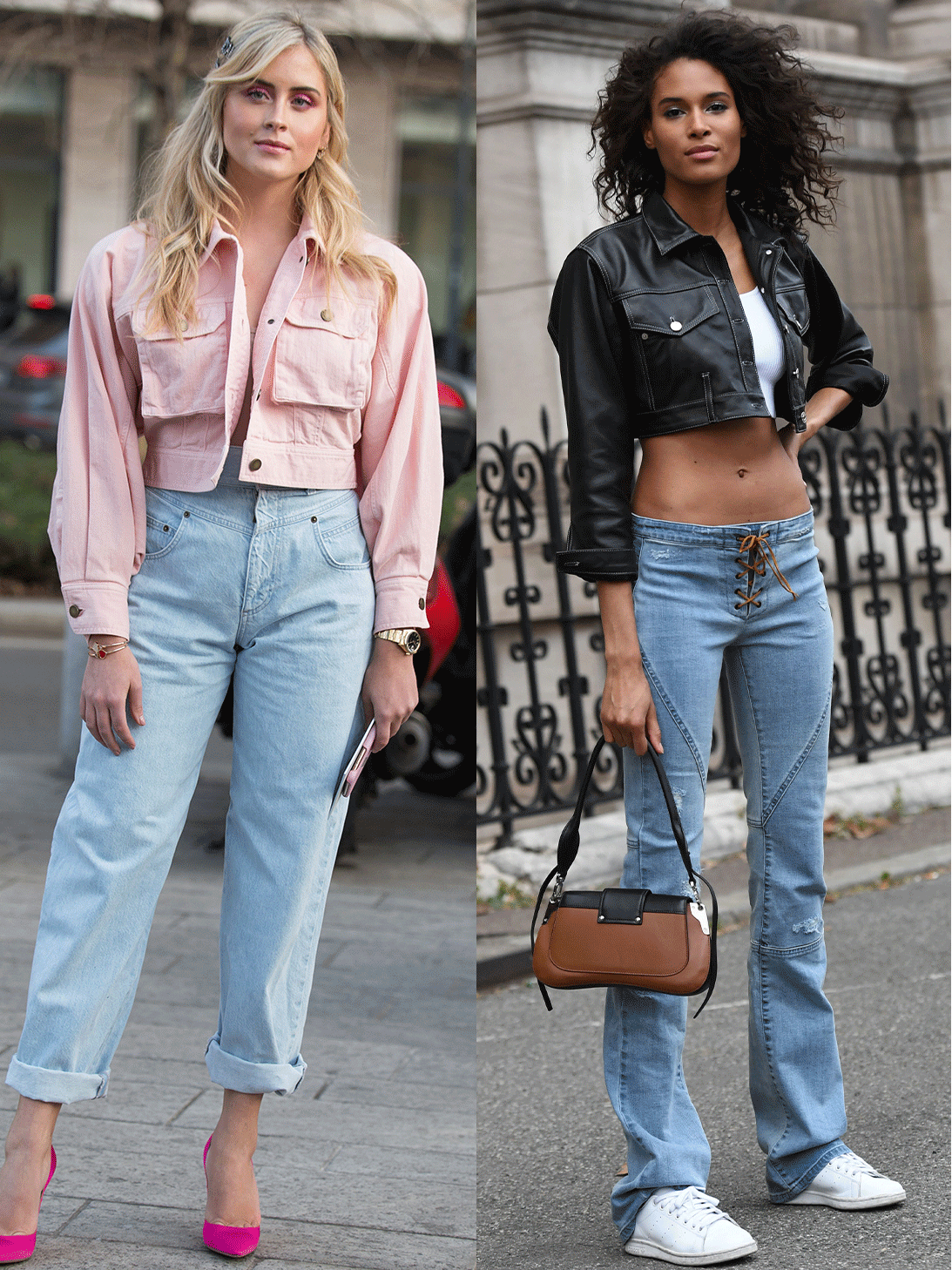 4. Try a Cropped Jacket
If you love crop tops but don't ever feel the confidence to wear one, then you're in luck, as cropped jackets are a thing this year. From denim to leather to blazers, every type of jacket comes in a cropped form this season... and we love them!

Best of all is their versatility and how easy they are to style - they're the perfect lightweight jacket you need for the summer months.

Street style stars show us just how great a cropped jacket looks with jeans and Gigi Hadid shows how easy it can be to dress up a cropped blazer and jeans by simply adding a pair of courts. A cropped jacket also looks great chucked over your dresses during the summer months.
5. Layer Your Crop Top
If you love a crop top but maybe don't feel confident enough to wear one, feel too old for one or feel as though it doesn't look smart enough, then we can assure you that there is a way to wear a crop top that gets rid of all those worries - and that's simply by layering.

By adding a crop top over the top of a shirt or t-shirt, it instantly adds a professional, age-appropriate. Brittany Snow and Elsa Hosk also show us how chic a crop top can look worn over the top of a dress.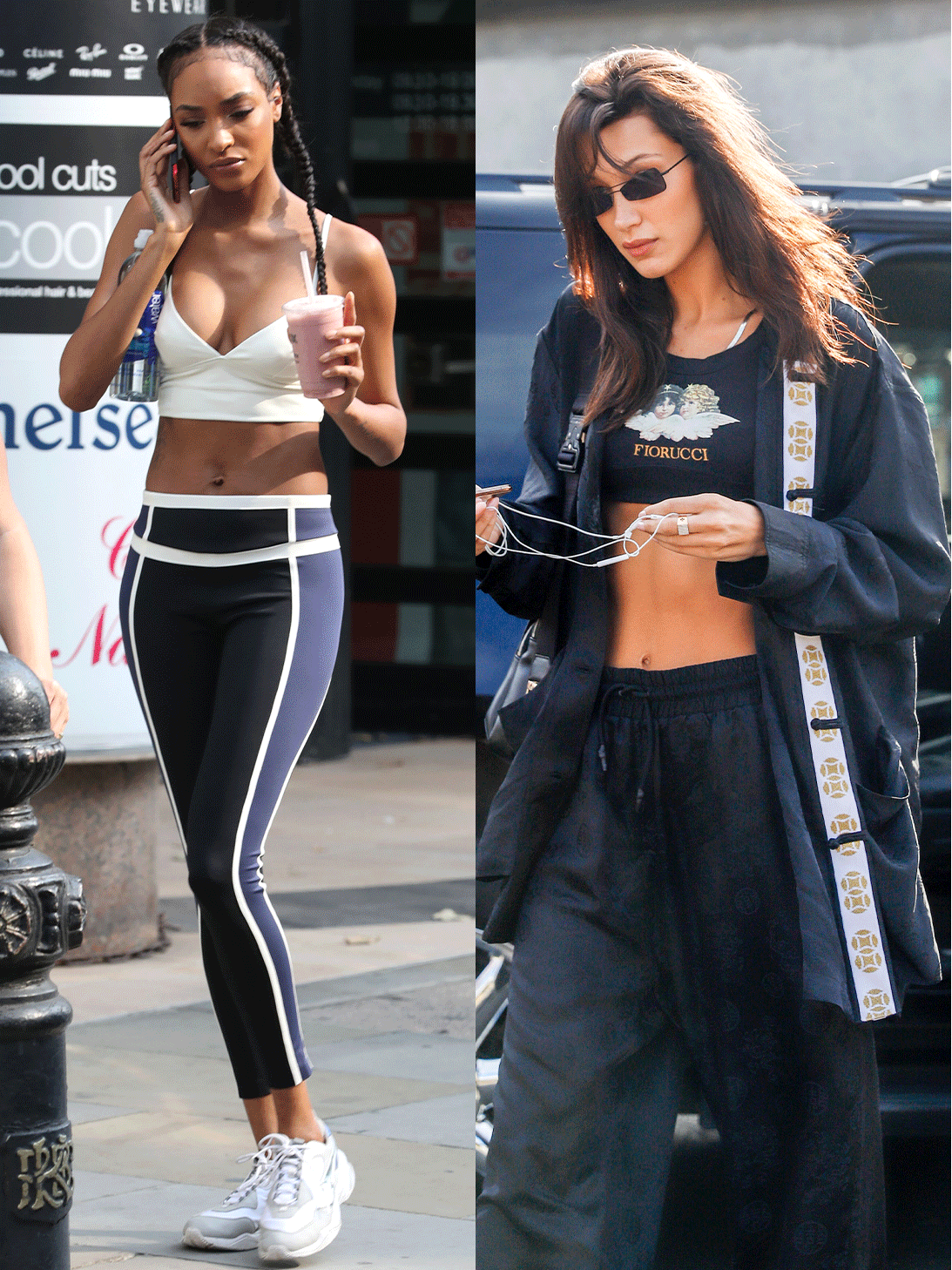 6. With Your Gym Kit
We probably don't need to tell you about this one as we have no doubt in our mind that you've been wearing a crop top with your gym kit everyday since March - even if the gyms are closed.

So whether you're working out like Jourdan Dunn and Emma Roberts, a crop top is the perfect option to keep sweat at bay. Bella Hadid and street style stars show us how easy it is to stay comfortable and wear a crop top for off-duty with gym leggings or tracksuit bottoms. Make it look super stylish with a duster jacket chucked over the top.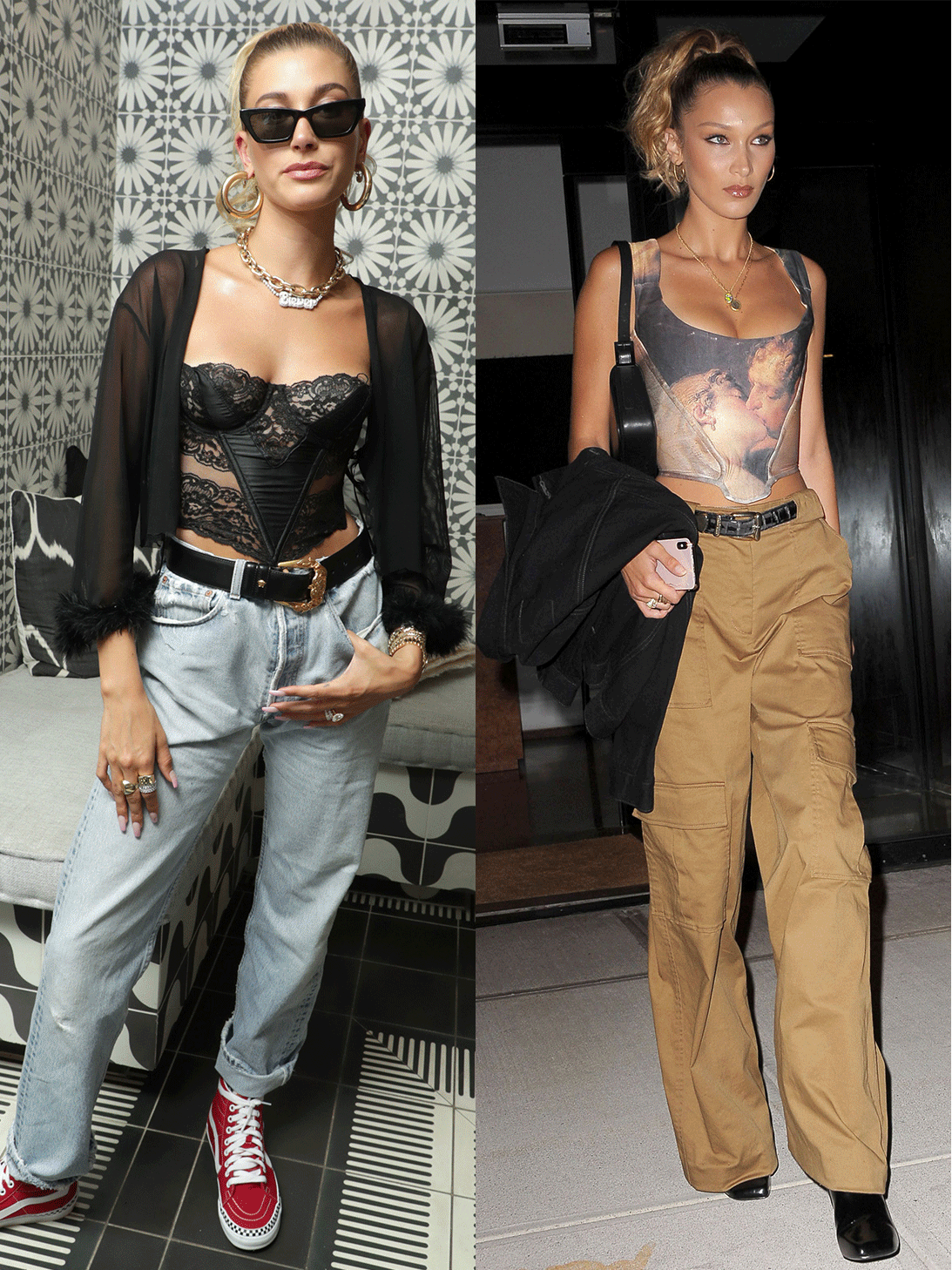 7. Take on the Cropped Corset Trend
The corset top has made quite a comeback in recent years. Summer's new update for the corset top is.... you guessed it… cropped.

Celebrities and street style stars have been keen on the cropped corset top for quite some time and we can see why. They're easier to wear than you might think and look great worn with a pair of jeans or utility trousers as Hailey Bieber and Bella Hadid show. Queen of street style, Christine Centenera, also shows us how chic the cropped corset can look over a midi skirt - a look that would be perfect for days back in the office.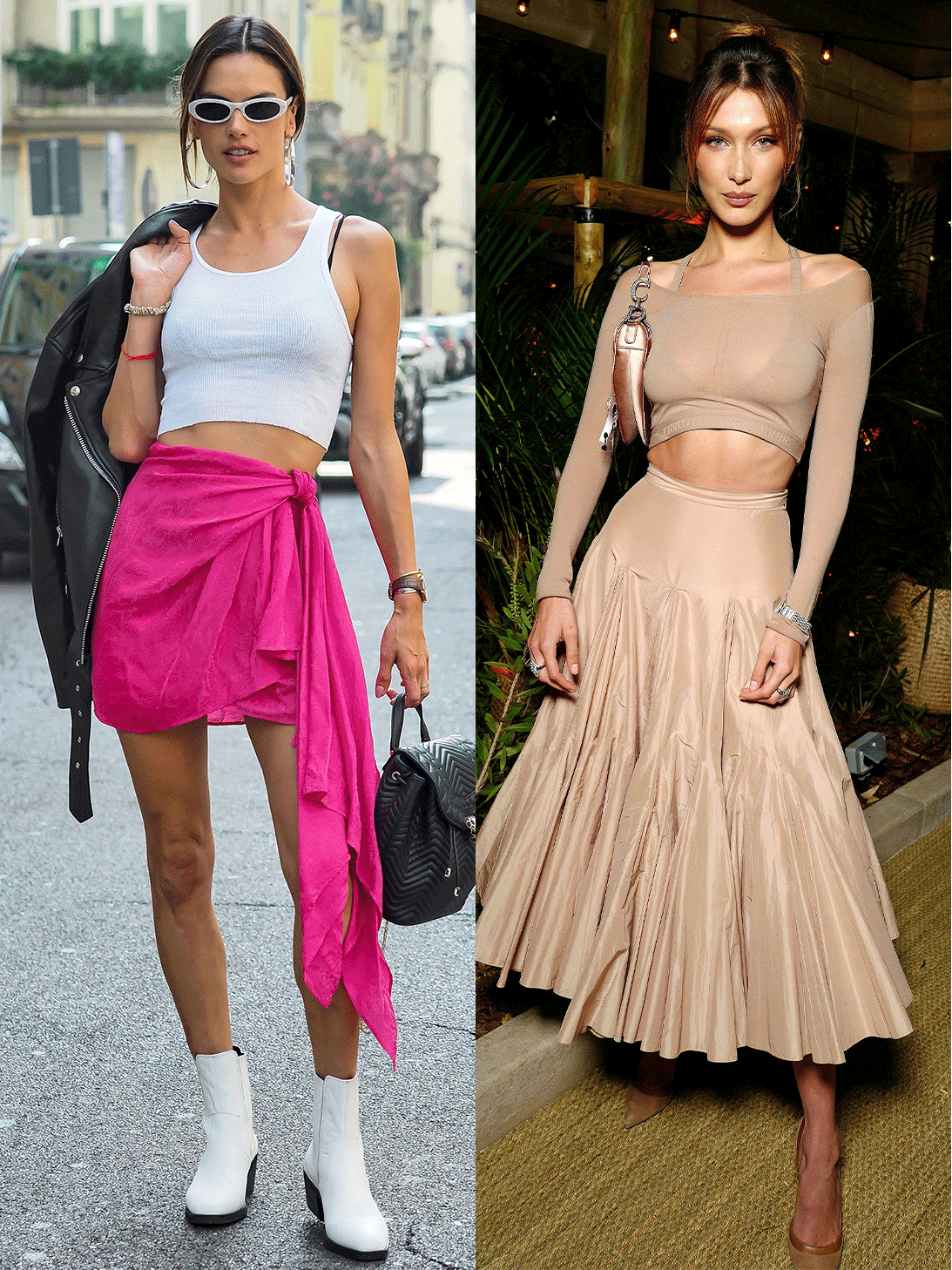 8. A Crop Top with a Skirt
Crop tops used to be solely for wearing with jeans and trousers, but over the past year the combination of skirts and crop tops have taken the fashion world by storm. And best of all, it doesn't matter if you're a midi or a mini girl, as a crop top looks great with both. Take inspiration from Bella Hadid (yes, again) and wear a pleated midi skirt with a crop top, which can look great for formal occasions once life gets back to normal, or take inspiration from street style stars by wearing a bias cut midi skirt with a puff sleeved crop top, for that first girls shopping trip. if you're more of a mini skirt kinda girl, then take inspiration from Alessandra Ambrosio and Ebonee David by wearing a crop top with a mini skirt, a look that's super easy to style casually like Alessandra with trainers or boots, or more dressed up like Ebonee with heels and statement earrings.