Skip to content
Skip to navigation
Who's Wearing What
Katie Holmes Just Inspired Our Spring Wardrobe
by Emma Menteath, Editorial Lead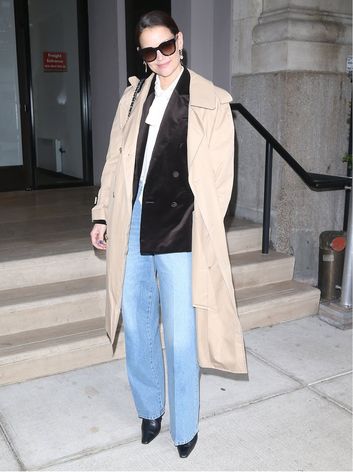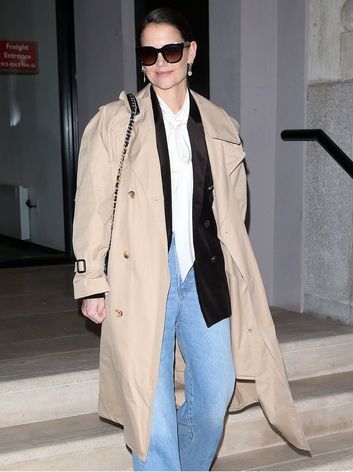 Katie Holmes was all smiles while wearing a trench coat on a rainy day in New York city on Monday. We would be smiling too if we were wearing her look.

The actress was pictured in NYC looking stylish after leaving the Buzzfeed offices in a stone trench layered over a white blouse and tailored blazer – a look we definitely plan on re-creating this spring.

In recent months, Katie Holmes has reinvented her former conservative style with more youthful and fashion forward looks. Last year she become our number one unexpected style icon when she stepped out to hail a cab in a knitted bra and matching cardigan.

Since then Katie Holmes continues to wow us, proving that a simple pair of jeans - with the right fit - is anything but boring.

Thank you Katie for the continuous style inspiration.