Skip to content
Skip to navigation
Who's Wearing What
Male Celebs in Denim Jackets
by Adam Fletcher, Copywriter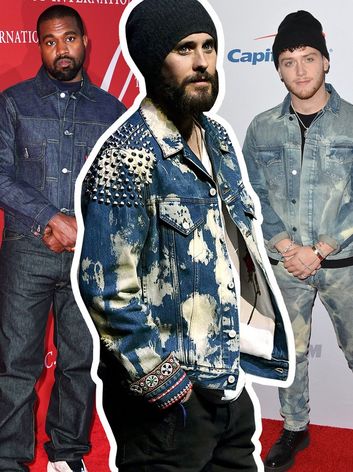 Aside from being stylish, A-list celebrities, what do Kendrick Lamar, Robert Pattinson, John Mayer and Joe Jonas all share in common? Well, this winter, they've each been spotted around town repping the classic denim jacket. And, why wouldn't they?

Thanks to darker washes, pinstripe prints, and many new ways to wear it, guys are no longer saving denim jackets for fresh August evenings or early-autumn weatherproofing. It's fast becoming a year-round staple, a multi-functional piece. And, judging by the look of things to come, the consensus is that stylish fellas want to continue wearing jean jackets in the colder months to come. So, if you thought that denim jackets were only reserved for cooler summer days or tackling tricky September weather, we urge you to think again.

Whether it's lightweight and thrown over a knitted T-shirt like Bazzi and Aaron Paul, or used as a bulkier and heavier layer like Kanye West, see how male celebrities are taking December's favourite denim jackets for a fresh, new spin. Disclaimer: may include denim-on-denim and multiple cold-weather accessories.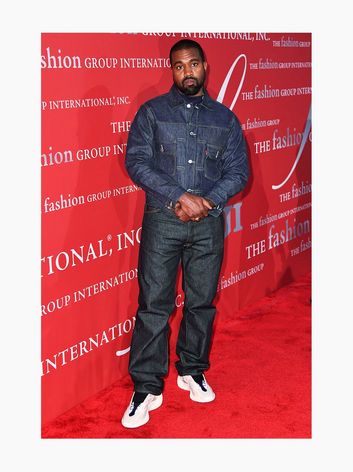 1. Kanye West At The Night of Stars Gala
The Kanye way to do denim? Double up, of course. By contrasting a slightly lighter shade on top with a darker blue on the bottom, this could be worn casually in the daytime, or on a guys' night out, too.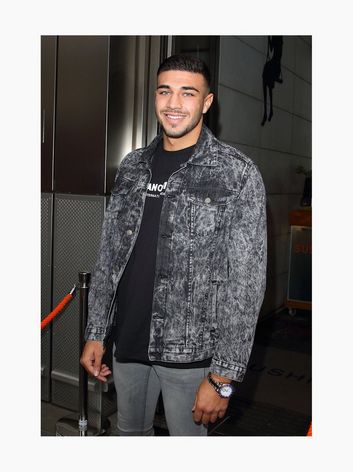 2. Tommy Fury in London
The acid-wash denim jacket that we all know has taken a darker turn for the winter. Tommy Fury introduces an updated, dark grey version in London.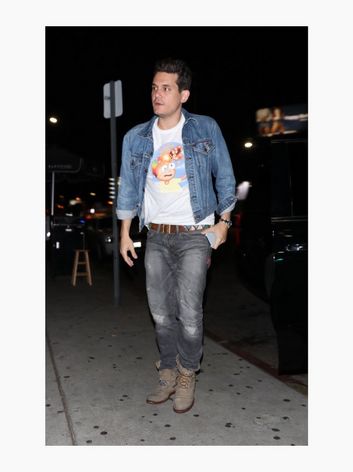 3. John Mayer In Hollywood
This winter, we've been fortunate to see more than one denim-on-denim look. John Mayer wears a blue jean jacket (with rolled-up sleeves), distressed black jeans and tan-coloured boots.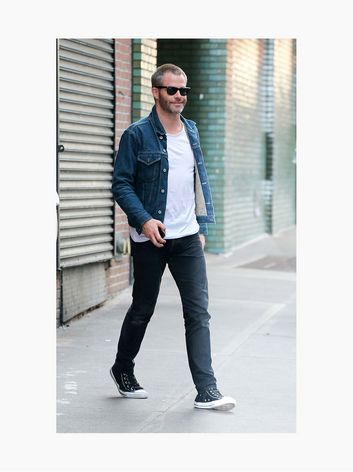 4. Chris Pine In New York
For those crisp days on the run, actor Chris Pine looks to a crewneck T-shirt, denim jacket, and aviator sunglasses. Same.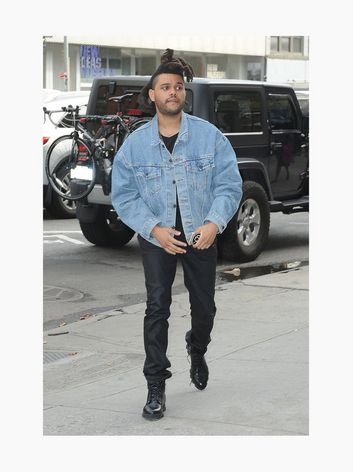 5. The Weeknd at Nobu Restaurant, New York
A classic denim jacket doesn't have to be boring. The Weeknd's oversized, light-wash version gives the denim jacket the refresh you've been looking for.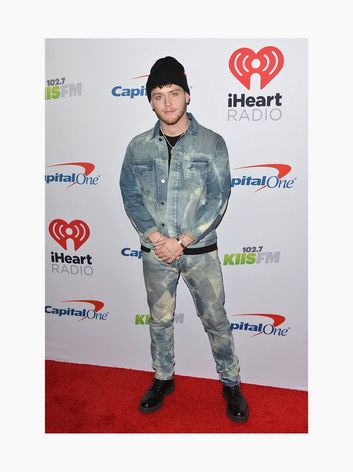 6. Bazzi At iHeart Radio Jingle Ball, Los Angeles
Worn with a black top, woolly accessories and matching trousers, the stone-wash denim jacket instantly looks revamped. Thanks, Bazzi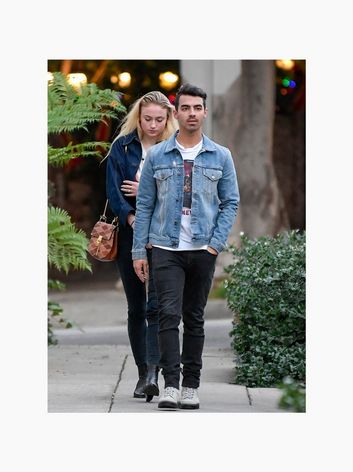 7. Joe Jonas In Beverly Hills
We can't say that he's known for twinning his outfits. But, when a denim jacket is concerned, he just had to streamline and share his look with Sophie Turner when they were out in Beverly Hills.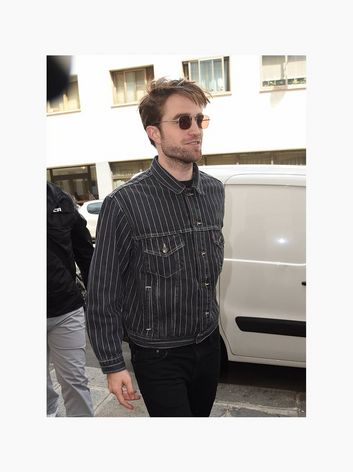 8. Robert Pattinson In Paris
If your style is a little more casual but you want to amp up your look, make like Robert Pattinson and opt for a pinstripe-print denim jacket.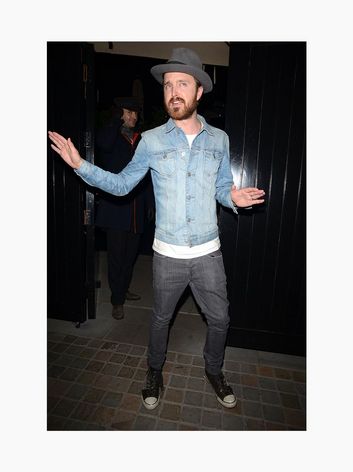 9. Aaron Paul Leaving The Firehouse Club, London
Aaron Paul proves that you can't go wrong with a fitted denim jacket – especially when its paired with slim-fit jeans and trainers.
10. Jared Leto At The Warner Bros. Pictures Presentation
For Jared Leto, denim jackets can also involve bleached patterns, studs, embellished linings, and colourful stitching. Take that, December…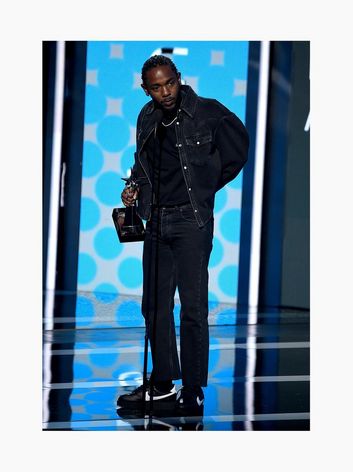 11. Kendrick Lamar At The BET Awards In Los Angeles
As the cold weather continues, Kendrick Lamar demonstrates that denim jackets get even more practical. Expect extra pockets, higher collars and more buttons.