Skip to content
Skip to navigation
Who's Wearing What
The Most Memorable Cannes Moments of All Time
by Emma Menteath, Editorial Lead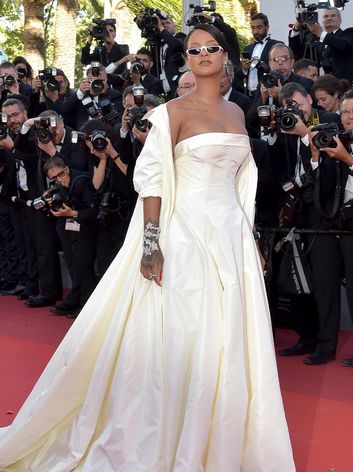 May is usually the time celebrities flock to Cannes for a week (or two) of red carpet walks, extravagant after parties and all-day boat trips around the Mediterranean waters… however 2020 (as we all know) is not a normal year.

Since we're all missing out on 10 days of red carpet looks, we've rounded up 30 memorable Cannes moments to look back on. From Princess Diana stealing the show to Bella Hadid's wardrobe malfunction, keep scrolling for a trip down memory lane and some major 90s inspo.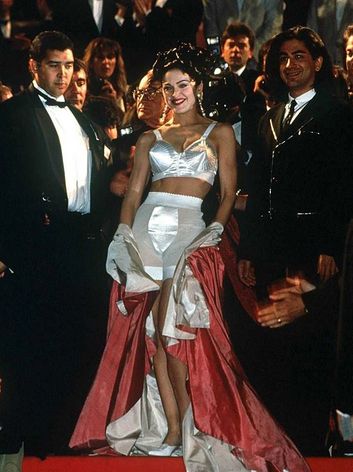 1/30
Who could forget Madonna's statement red carpet look at the 1991 Cannes Festival. A strip down from giant pink cape to pointy bra that, 28 years later, would provide the inspiration for Lady Gaga's entrance at the 2019 Met Gala.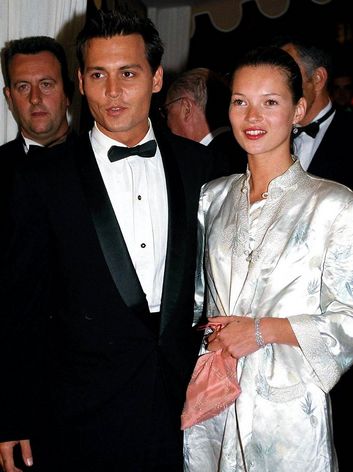 2/30
If there ever was an iconic couple to grace the red carpets of Cannes, it's Kate and Johnny. We love both of their looks from 1997.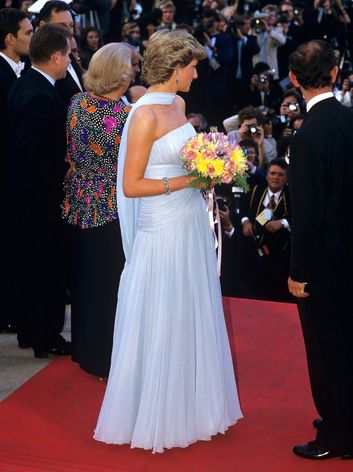 3/30
Princess Diana's iconic powder blue gown that she wore to Cannes in 1987 was later auctioned off for £81,000!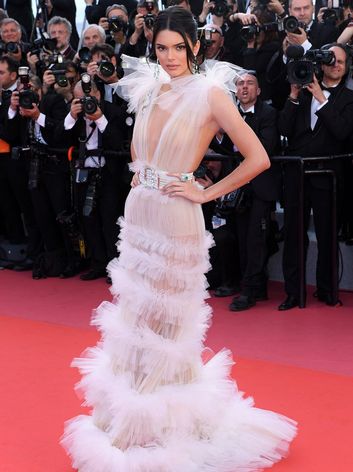 4/30
Kendall's first head-turning sheer gown at Cannes was this, which she wore on the red carpet in 2018.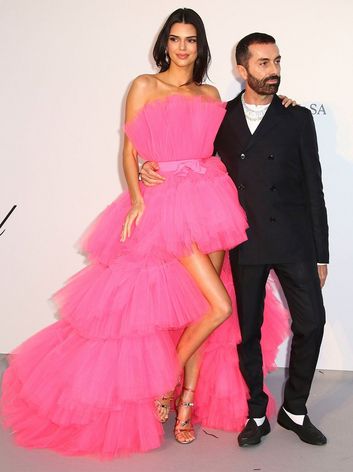 5/30
In 2019, Kendall Jenner once again turned heads in her bright pink gown. We adored this look!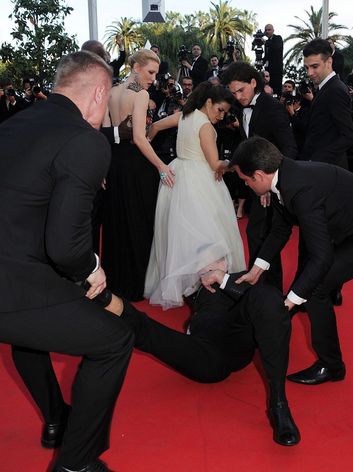 6/30
Flash back to when a prankster tried to climb under America Ferrera's dress at Cannes in 2014.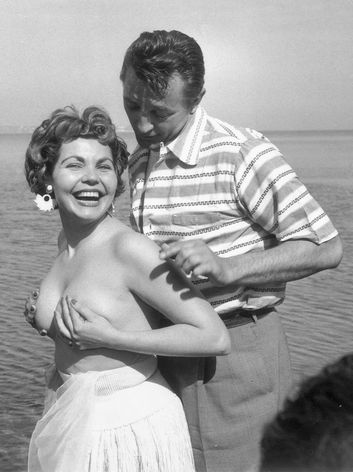 7/30
French actress Simone Silva was asked to leave Cannes in 1954 after posing topless and causing a fight to break out, with one photographer breaking his arm and another his leg in the furore.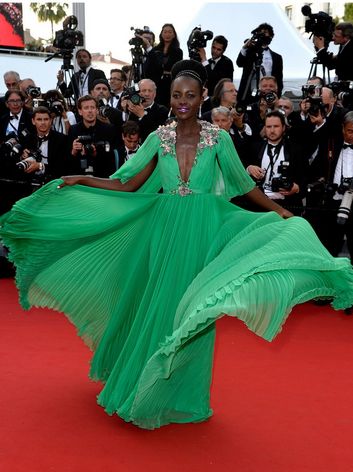 8/30
Who could forget Lupita Nyong'o's green dress twirl at the Cannes Festival in 2015.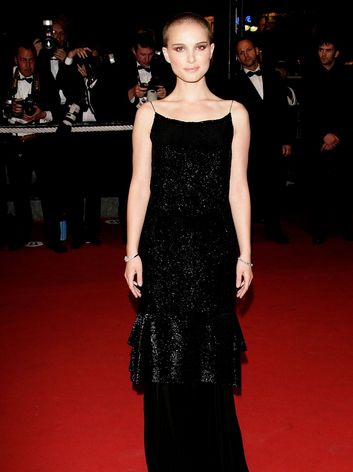 9/30
In 2005 Natalie Portman debuted her shaved head during her red carpet walk at Cannes.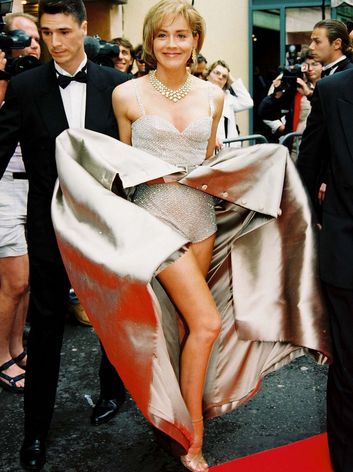 10/30
When Sharon Stone decided to unbutton the skirt of her gown and flash the paparazzi at the 1995 Cannes Festival.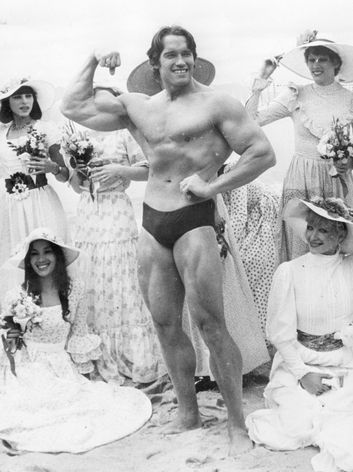 11/30
When a man called Arnold striked a pose for the crowd during the 1977 Cannes Festival.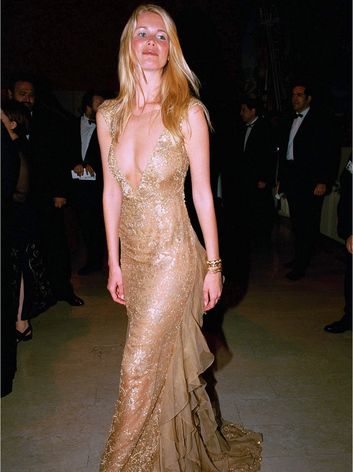 12/30
Claudia's mesmerising gold gown she wore in 2000 to Cannes.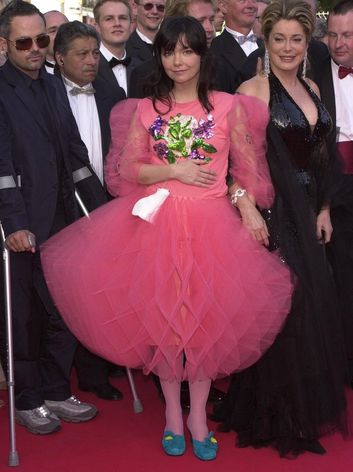 13/30
Bjork's shocking pink dress in 2015 – we'll let you decide if it's shockingly good or shockingly bad.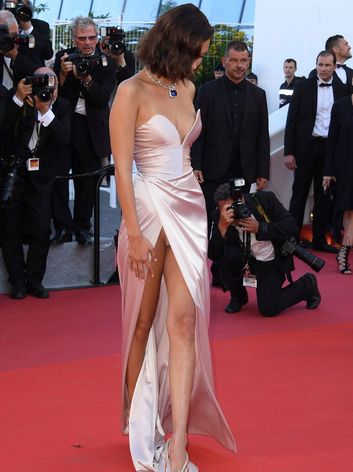 14/30
Bella Hadid's red carpet wardrobe malfunction in 2017.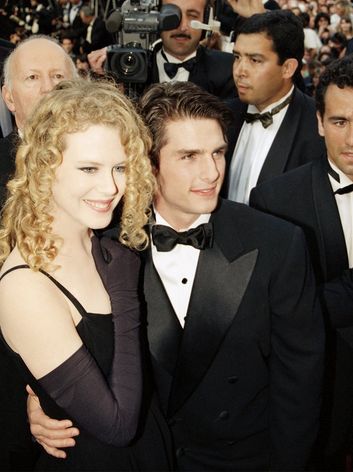 15/30
Cannes 1992 - remember when Nicole Kidman and Tom Cruise used to be a couple?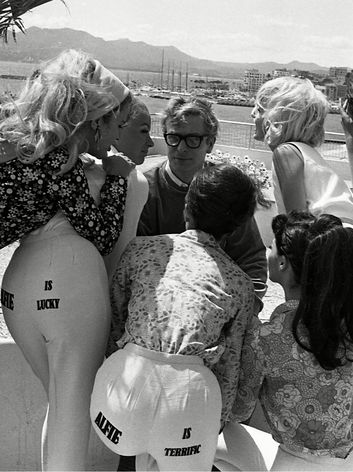 16/30
That time Michael Caine posed for an iconic photograph with a bunch of models to promote his new film, Alfie, during the 1966 Cannes festivities.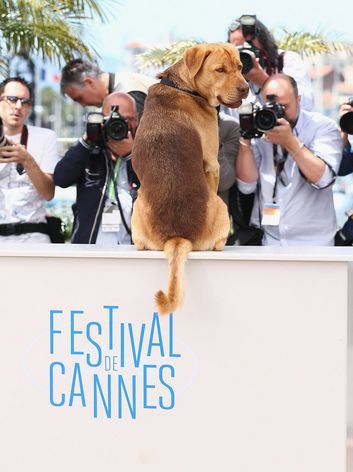 17/30
In 2014 Hagen the dog stole the limelight at Cannes.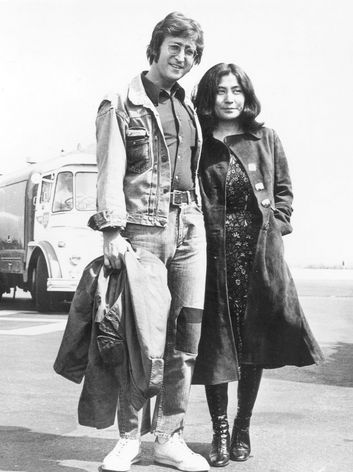 18/30
Yoko Ono and John Lennon hanging out together at Cannes in 1970.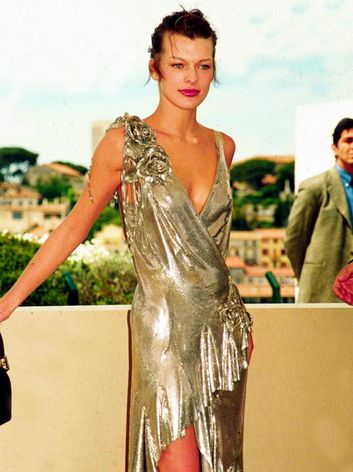 19/30
Milla Jovovich's revealing gold dress she wore at Cannes in 1997.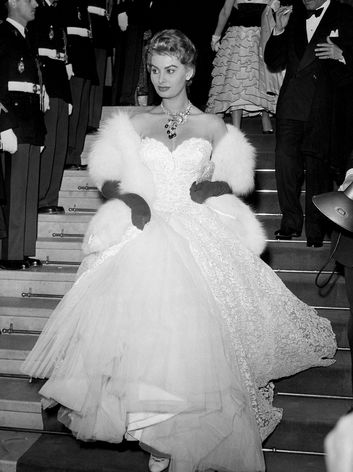 20/30
Sophia Loren's timeless look at Cannes In 1955.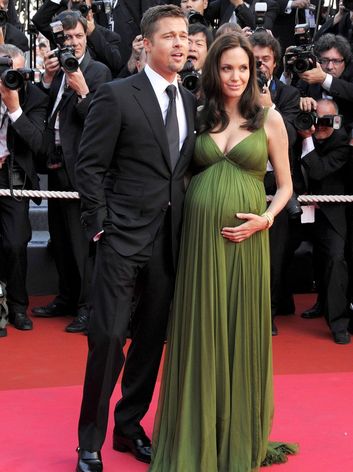 21/30
Were you team #Brangelina in 2008…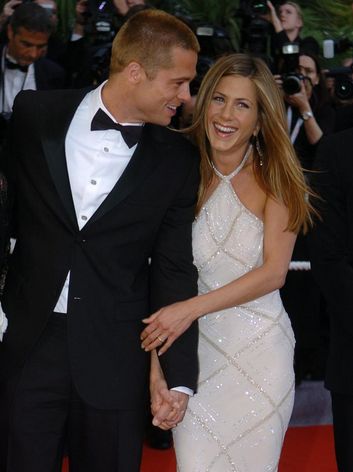 22/30
or team #Bennifer in 2011?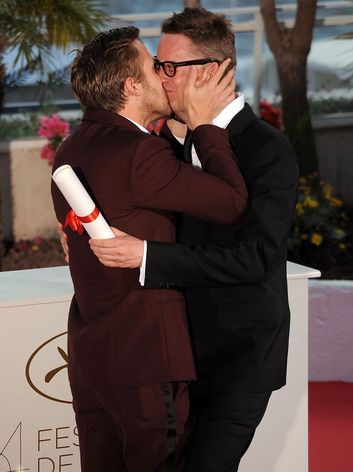 23/30
That time in 2011 when we were super jelly of director Nicolas Winding Refn – why can't Ryan Gosling kiss us like that?!
24/30
When Moulin Rouge threw the biggest after party that Cannes had ever seen in 2001.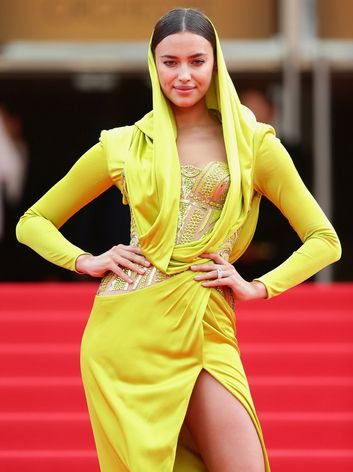 25/30
When Irina Shayk wore a bright yellow hood to the 2014 Cannes Festival.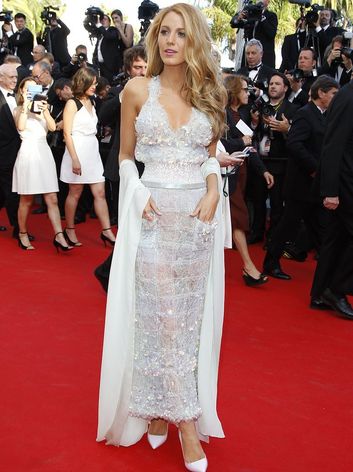 26/30
Blake Lively's dreamy Chanel dress she wore to Cannes in 2014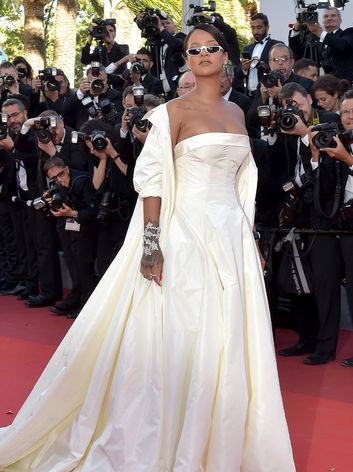 27/30
All eyes were on Rihanna when she walked the red carpet at Cannes in 2017.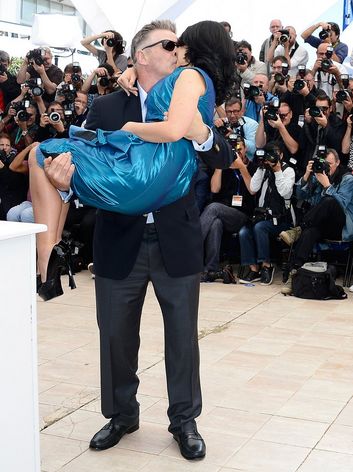 28/30
That time Alec and Hilaria Baldwin won the award for the most PDA, at Cannes in 2013.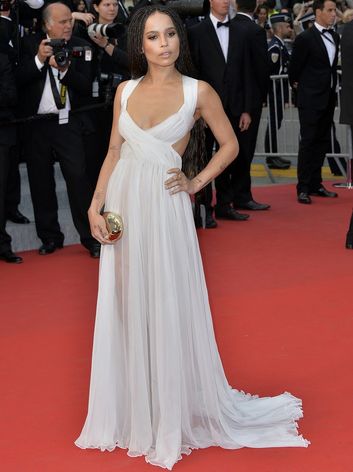 29/30
It's hard not to love every Zoe Kravitz red carpet look, including this white gown she wore to Cannes in 2015.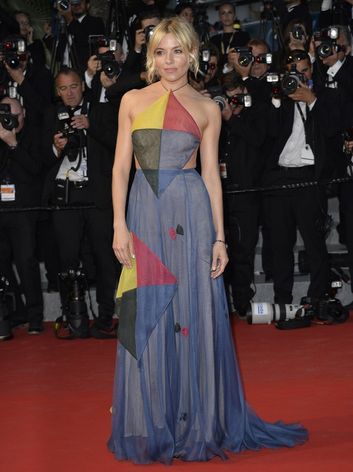 30/30
Sienna's dreamy gown she wore to Cannes in 2015.