Skip to content
Skip to navigation
Who's Wearing What
The Must-Have Coat our Influencers Love
by Emma Menteath, Editorial Lead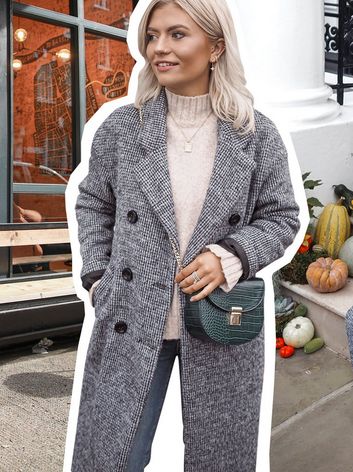 Every fashion year brings with it a must-have winter coat. Last year it was the teddy, the year before it was the puffer and this year it's our fluffy houndstooth double-breasted coat that has caught your attention. It's also caught the attention of some of our New Look influencers.

With its super-soft fluffy finish and its longer length, it's guaranteed to keep you, as @thekittyluxe words it, "as snug as a bug" this winter.

Here's how 7 of our must-loved influencers are wearing our fluffy houndstooth coat this winter.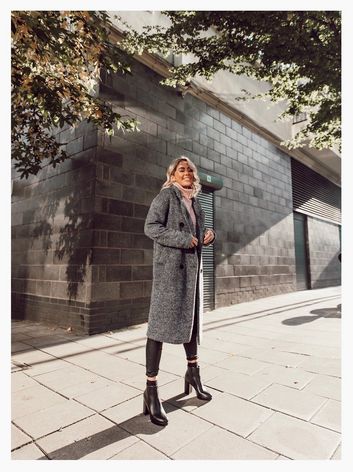 @INDIAAMOON
"Morning you lovely lot ?? wishing you all a really love start to your weeks! Introducing the cuddliest, softest, dreamiest coat that has recently entered my life from my faves @newlook ? it's so snug ?? especially paired with their roll necks, that come in 5 colours... of course I couldn't resist the pink ??"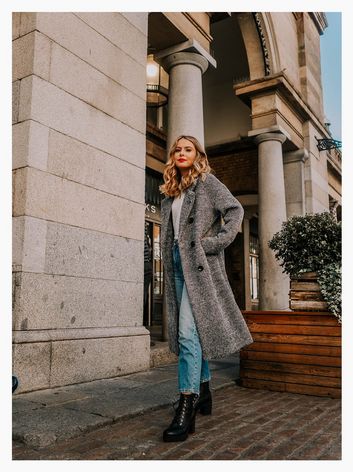 @MARIAJBLOGS
"Ok, i've found it, my most favourite outfit ever. This coat from @newlook is a work of ART, kind of like wearing a dressing gown but perfectly goes over every autumn outfit..paired with some chunky boots and you've got the look i've worn for the last 3 days straight."
@OLIVAANDALICE_
"Our outfits for the foreseeable future, these grey @newlook coats are so soft and cosy, we also have a lighter shade... we know you'll love them!"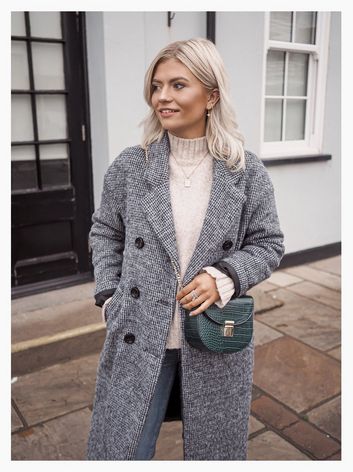 @KATIEPENNY
"Just can't help myself when it comes to buying coats in winter, seems I need one for every and any occasion! @newlook doesn't help with the obsession"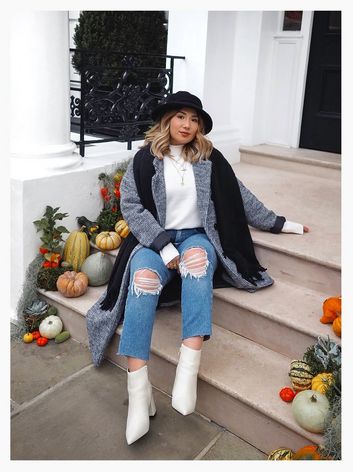 @THEKITTYLUXE
"Snug as a bug in a rug ??Coat season is officially here & I'm currently living in this @newlook number which is as cosy as a dressing gown, yet gives off effortless chic vibes ?? Teamed with a simple black scarf & teddy bucket hat, this 'fit is an AW19 staple for sure??"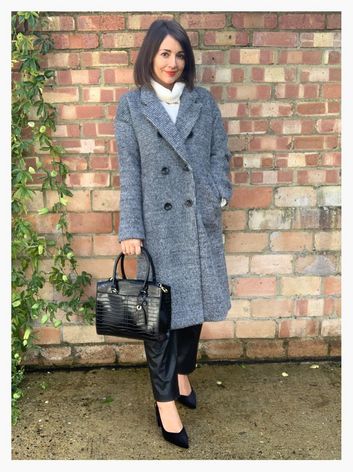 @40NOTFRUMPY
"I'm so excited to show you this amazing coat from @newlook I've been wearing it so much and it's so cosy and comfortable and I love the oversized design of it. It's a brilliant coat!"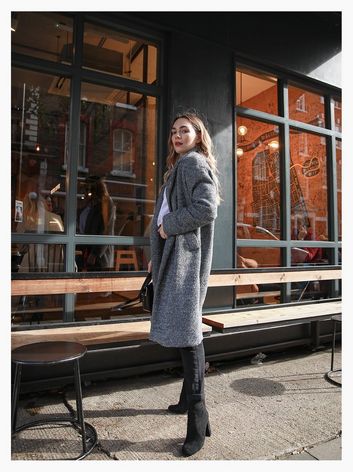 @JENNANICHOLLS
"Autumn is showing it's true colours and coat season is officially here ???? I'm not mad about it one bit though when this beaut from @newlook is keeping me snug as a bug... honestly it's like a giant hug!"