Skip to content
Skip to navigation
Ways to Wear
12 Items Every Girl Needs In Her Wardrobe
by Emma Menteath, Editorial Lead
Each year we find ourselves asking the same question: What are the key pieces I need in my wardrobe that will make it easy for me to get dressed every day and still look on-trend? There's no denying the excitement that comes with finding the perfect white tee or the best pair of jeans. That's why the idea of a wardrobe made up of a select number of key pieces is so desirable. What is a key piece? It's a piece of clothing that makes day-to-day dressing a whole lot easier. They're the kind of items that will go with anything, allowing you to mix and match your outfits to your heart's content whether you are getting dressed for work, a night out or brunch with your friends.

If you are not sure where to begin, we're here to help! Just keep scrolling to discover the 12 key items that form the foundation of any great wardrobe.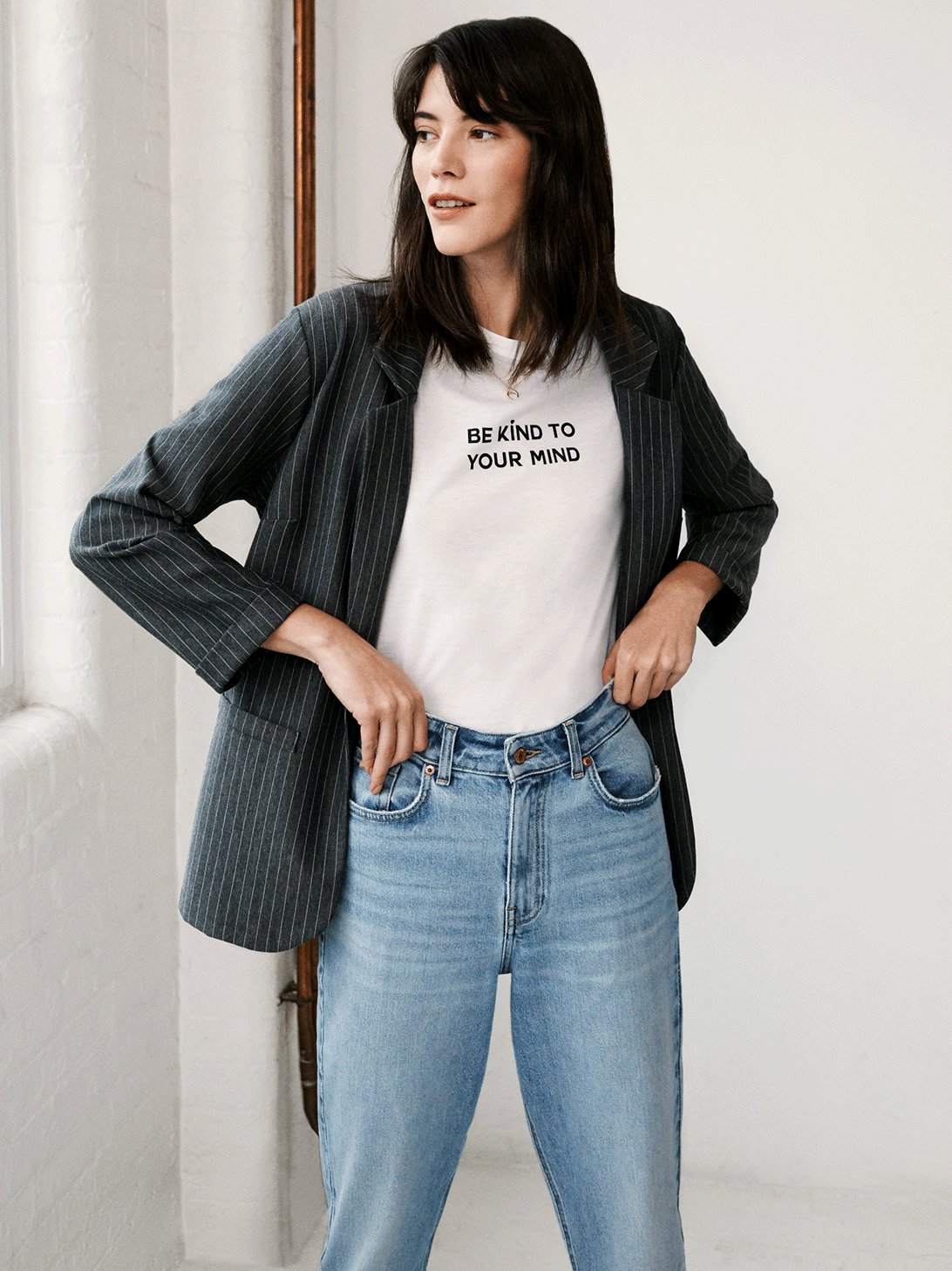 1. The Blazer
A well-tailored blazer is the ultimate wardrobe fallback during any wardrobe crisis. Need something extra to pull your look together? Look to a blazer. It looks great teamed with jeans, thrown over a cocktail dress or worn as a lighter outerwear piece during those summer months.
2. The White Tee
Is there anything more versatile than a white tee? Style it with jeans and a blazer, layer under a slip dress or pair with a matching suit for the office. No wardrobe is complete without one.
3. A Well-Loved Pair of Jeans
A pair of well fitted jeans forms the basis of any wardrobe. Remember, denim doesn't have to look casual. Opt for a flattering style for your body shape and you can team with a button up poplin shirt and a pair of courts for a smart, easy look.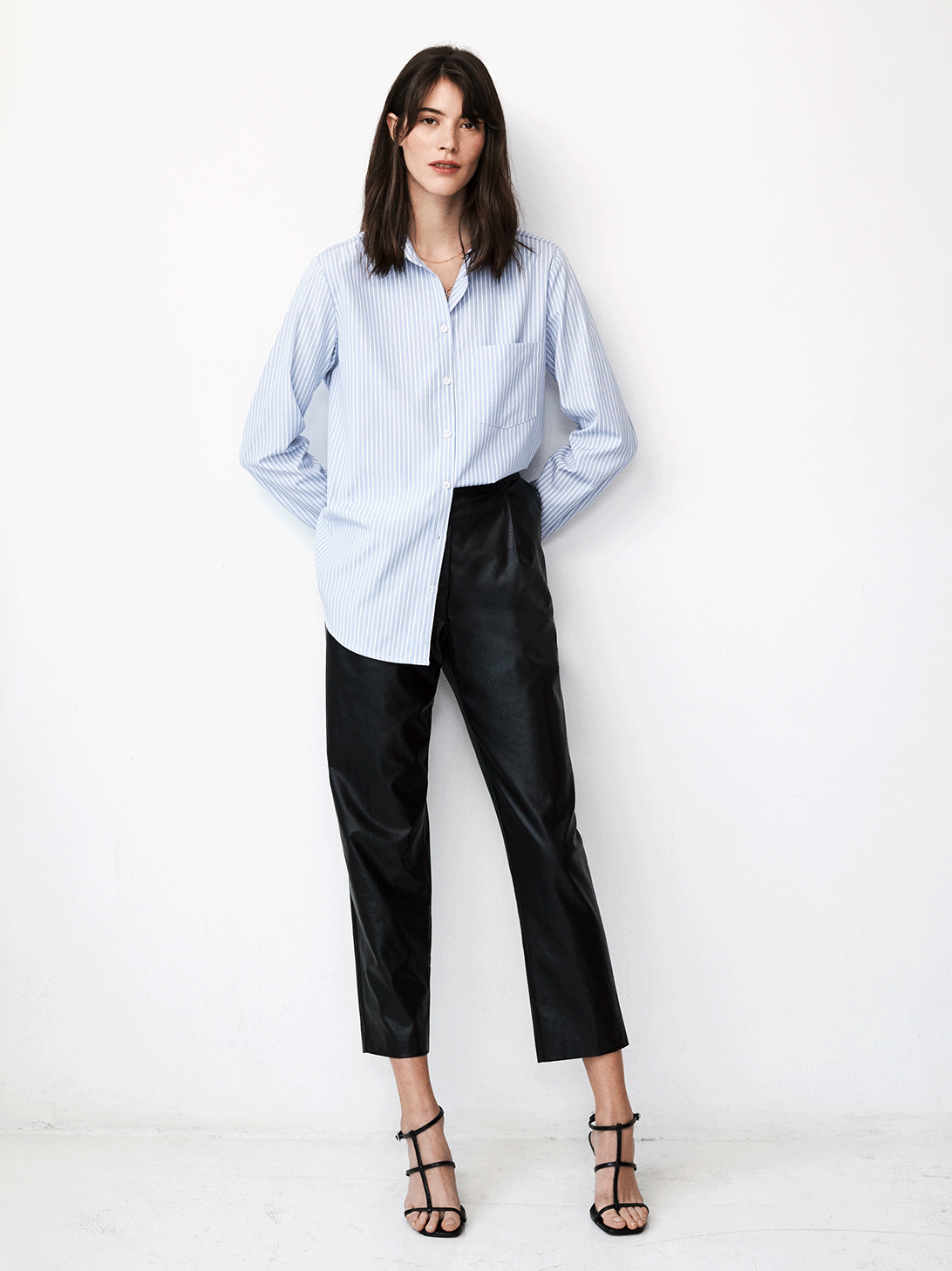 4. A Poplin Shirt
Whether paired with jeans or trousers, a crisp button-up poplin shirt is the ultimate versatile piece of clothing. For an instant trend update, opt for a blue pinstripe button up - it's just as versatile as a white shirt but in one of the most on-trend colours of 2020. We also love it layered under a jumper.
5. A Great Pair Of Trousers
A pair of trousers is a great Monday-through-Sunday staple. This season we're turning to one of our favourite must-have's – the leather-look trousers. Style with a poplin shirt and strappy heels for the ultimate desk to dinner look.
6. A Simple Pair Of Heels
There are no heels as flattering as a pair of delicate strappy sandals. So on-trend it hurts, they are also a pair of shoes that you can turn to no matter what you're wearing.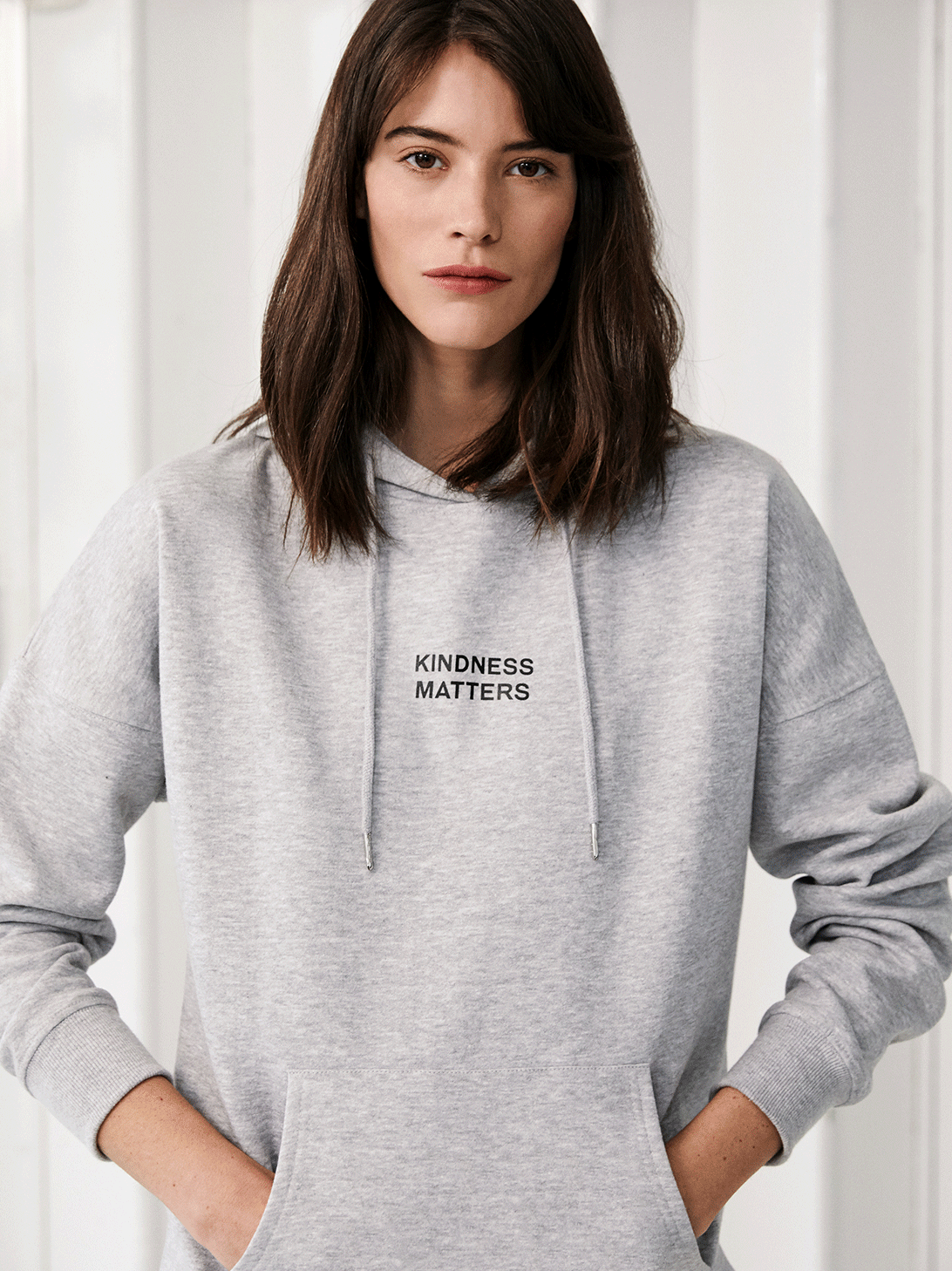 7. A Slogan Hoodie
We know it may be a little strange to add a hoodie to our wardrobe must-haves but every one of us enjoys a comfortable and cosy look come the weekend. Layer with jeans and a rain mac for a modern off-duty look or for ultimate comfort, team with matching joggers and sneakers for a Netflix marathon.
8. White Sneakers
Who doesn't love a new pair of white sneakers? Comfortable enough to walk miles in when shopping on the weekends yet smart enough to style with a matching suit for extra style points.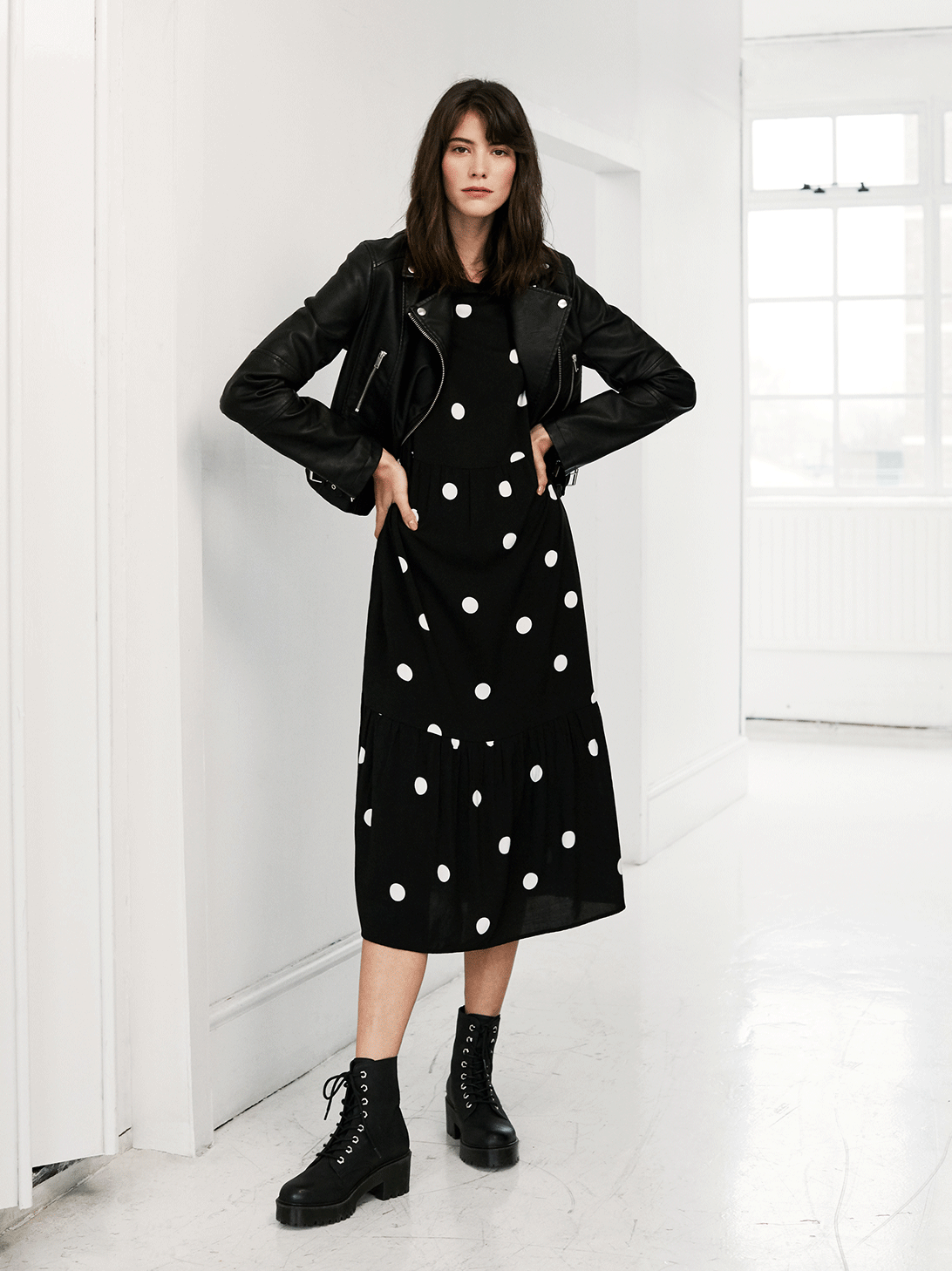 9. A Midi Dress
A midi dress is the ultimate key piece to carry you through the seasons. Team with tights and boots in colder months before switching to bare legs and trainers in summer. There are countless midi dress options on our website, but we're loving the simple polka dot with balloon sleeves as a new season must-have.
10. A Pair Of Black Boots
Combine comfort and style with a pair of black boots that can be worn for all occasions. You can't go wrong whether you opt for a pair of chunky lace-ups or classic-heeled ankle boots to add to your basket.
11. A Biker Jacket
You won't ever regret investing in a biker jacket. It's an item you'll wear again and again for months and even years to come. It's the perfect day-to-night piece so you can go from the office to the bar with complete ease.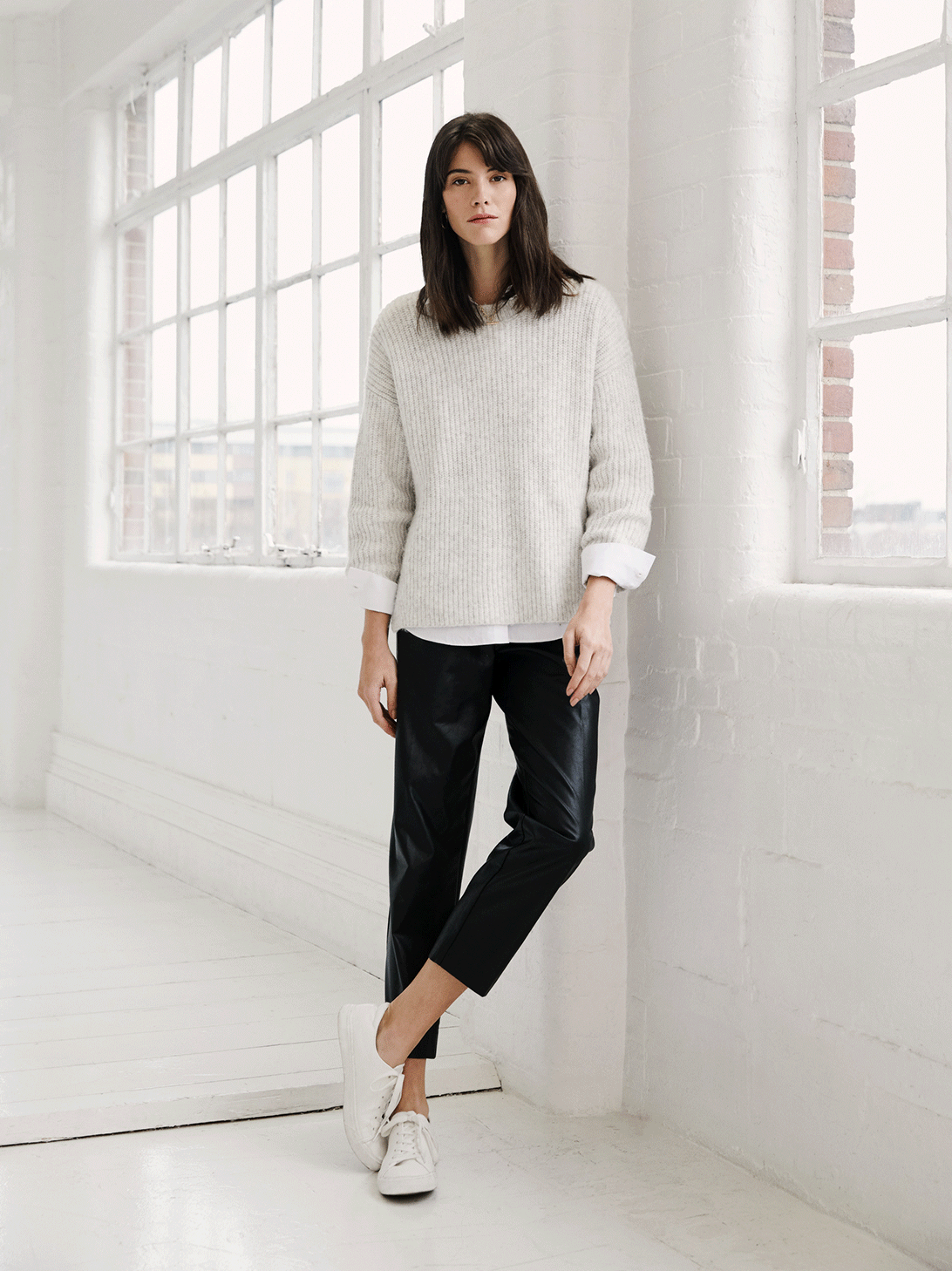 12. A Versatile Jumper
A versatile jumper will see your through all seasons and can be mixed and matched with just about anything. Tuck it loosely into your jeans or layer it over a midi dress. We love a jumper in a neutral shade for a sophisticated feel.